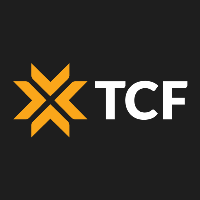 Business Development Specialist
Deadline: 10 February 2023
Employment term: Permanent
Category: Sales/service management
Job type: Full time
Location: Yerevan
Job description:
TCF's team is growing and we've got a great opportunity for those who are enthusiastic self-starters, who possess both superb analytical skills and are also comfortable with relationship building and sales. So, If you're passionate about collaborating with startups, have strong communication skills in English, and are seeking a fast-paced environment to learn and develop, then catch the opportunity!
As a Business Development Specialist, you'll be establishing networks with creators/startups and established companies from all over the world, maintaining valued client relationships, and negotiating deals. To be successful in this role, you should demonstrate extensive experience in business development strategies and marketing, identify and capitalize on business opportunities.
Sounds exciting, yes? Go ahead!!!
/en/business-development-specialist-56
Job responsibilities
What you've got to do?
Lead pre-deal activities including identifying opportunities, negotiating with startups, developing business cases, preparing presentations etc;

Foster beneficial relationships with business partners, potential clients, and business contacts in order to attract new business;

Evaluate and improve sales, marketing, and branding strategies;

Negotiate and close deals that promote sustained revenue;

Adapt new business strategies in accordance with the types of clients already secured by TCF Armenia;

Be super enthusiastic about negotiations and sales;
Required qualifications
To succeed in this role, you'll need;
At least 3 years of experience in sales, partnership, and business development;

Ability to maintain strong client relationships and establish industry partnerships;

Strong written and oral communication skills in English;

Advanced knowledge of business development, marketing strategies, and brand expansion;

Competency in negotiating and closing business deals;

Exceptional interpersonal and communication skills;

BA degree in business development, sales, marketing, or similar field;
Required candidate level:
Mid level
Additional information
What do you get when you join TCF?
A ton of resources and direction to ensure your continued growth and development
Weekly Know Hows & Internal Weekly Trainings,
A Specialized Library and Paid Online Courses;
Paid Day-Offs (aside from holidays),
Remote Fridays (optional),
Team Building and Outdoor Events;
_____
To apply for this position and become part of a super energetic, constantly growing team that creates an ecosystem where all innovations thrive, fill in the Application form.
We appreciate your interest in TCF Armenia, however, only shortlisted candidates will be contacted for the next stages.
In case you have questions, we would be happy to answer them via phone: 044-44-10-50, 044-44-10-60.
Professional skills
Business relationship building
Sales/service experience
Business Development
Advanced English knowledge
Soft skills
Goal-oriented
Creative thinking
Fast orientation
Share this job via your favorite social media channel.
About Company
At TCF, we are building the strongest product development ecosystem that enables creators to turn ideas into successful global brands. 
At the center of our ecosystem is The Crowdfunding Formula, an award-winning digital marketing agency that launches million-dollar crowdfunding campaigns. Together with our international partners, we raise more funds and awareness than 99.9% of our competition.
Our other projects include a software suite of unique marketing tools, a tech-based media company, a learning platform, and unique social platforms that allow us to engage communities of over 100,000 people on a weekly basis.
Our team of champion-minded marketers and engineers are individually driven to become world-class experts, redefining the possibilities within their fields. By facing daily challenges against tough international competition, learning in a fast-paced environment and analyzing the results of their failures and successes, every day at TCF we have a bigger impact than the last.

For more details about our company, please visit our website:  https://thecrowdfundingformula.com/.
Benefits
Annual salary review
Teambuilding and corporate events
Complimentary tea, coffee and refreshments
Local and online training package
Day off
Knowledge sharing culture
Employee Discounts & Perks
Gamezone or fun activities
Professional Development Reimbursement