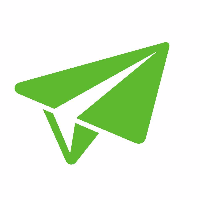 Բեռների հավաքագրման պատասխանատու
Employment term: Permanent
Category: Procurement/Logistics/Courier
Job type: Full time
Location: Yerevan
Job description:
​​​​​​Փնտրում ենք պարտաճանաչ, պատասխանատու և կենսուրախ երիտասարդի, ով կմասնակցի բեռների հավաքագրման գործընթացին ըստ նախապես բաժանված հասցեների։
Աշխատանքային գրաֆիկը` շաբաթական 6 օր :
Աշխատավարձը՝ 150,000 դրամ (մաքուր)։

/en/berhneri-havakagrman-pataskhanatow-1
Required candidate level:
Not defined
Additional information
Аpply online via staff.am and follow entire application process.
Share this job via your favorite social media channel.
About Company
Fast. Smart. Innovative. These are just a few words that describe what life is like at Onex. Being a pioneer of international online shopping in Armenia, Onex now is rapidly growing and leading the future of logistics through high-quality solutions designed to delight those we serve. 
Founded in 2015 the company already has more than 300,000 users. We strive to ease our customers' online shopping experience by providing express door-to-door delivery from 7 countries, offering full range of warehouse smart services and using artificial intelligence to hand over the packages. We operate not only in  Armenia, but also in Russia and Georgia.
Our mission is to deliver happiness and enhance customer satisfaction by providing fast, smart and innovative logistical solutions. If you are collaborative, honest and proactive, come and help us build the greatest team of game-changers!  
Work hard, party harder! 
We know how to have fun :)
Check out our New Year party video. We had an unforgettable Hollywood Night, each of us being a famous actor, actress or singer! 
We share this video in an attempt to make our future team members feel the sense of unity and interconnectedness of Onex Family. 
Feeling gripped? Join us! :) 
View more
View Less
How we welcomed our 100th employee!
The first day for our 100th employee was full of pleasant challenges :) 

Let's see what Quest we prepared for him ;)
View more
View Less
Be part of Innovations!
We strive to bring positive changes to our sphere by creating new ways of usual processes automation. 
Smart Locker is the latest product we introduced to make the delivery process even faster and easier. 
Our insource IT team constantly works on introducing unique in the market products, services and features. 
View more
View Less
Benefits
Medical insurance
Teambuilding and corporate events
Complimentary tea, coffee and refreshments
Company performance-based bonuses
Lucky Carrot
Employee Discounts & Perks
Gifts for different occasions
Loyalty bonus
Contact details
Website https://www.onex.am
Phone: +37460750350
Address: Teryan 105/1 (Citadel Business Center), Yerevan, Armenia