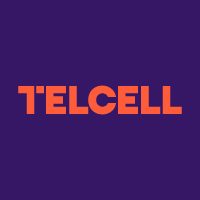 Lawyer
Deadline: 11 October 2023
Employment term: Permanent
Category: Legal
Job type: Full time
Location: Yerevan
Job description:
Lawyer will work with Telcell Legal team, preparing different legal documents and performing other legal functions as needed.
/en/lawyer-384
Job responsibilities
Compose, develop and edit contracts, internal legal acts, protocols, applications, inquiries and other required documents.
Act in State bodies and represent the company in relations with the latter.
Ensure turnover of legal documents and prepare reports on them.
Prepare received responses of inquiries and protocols from the State bodies or commercial organizations.
Provide a legal view on submitted issues.
Prepare and present reports.
Study the best local and international legal experience and act with corresponding solutions and ideas.
If necessary, take new responsibilities according to existing laws and internal regulations.
Required qualifications
Higher education in Law.
At least 1+ years experience in a legal office or a commercial organization as a lawyer.
Advanced knowledge of Armenian, English, and Russian
Computer literacy.
Ability to work within deadlines, under pressure and in different directions simultaneously.
Willingness to integrate into a big dynamic team.
Ability and willingness to work within a team.
Adherence to higher ethical working standards such as honesty, dedication, responsibility and confidentiality.
Required candidate level:
Mid level
Additional information
Аpply online via staff.am and follow entire application process.
Professional skills
MS Office
Practical Legal Skills
Knowledge of Russian and English languages
Soft skills
Sense of responsibility
Team player
Share this job via your favorite social media channel.
About Company
Telcell is a company with over 350 employees that has been successfully operating in the market since 2007. 
Who we are and what we do
As a leading payment and settlement system, we have expanded our presence in the digital products industry with Telcell Wallet, an application that we constantly improve to deliver the best services to our users.  
Telcell Wallet is just one component of the Telcell ecosystem, which also includes BON by Telcell, Telcell Business, Telcell Terminal; Telcell Market, and Telcell Inkasatsia as our partners.
Values
Everything we do is put through the lens of our core values:
responsibility and honesty, 

flexibility, 

the energy of Telcell people, 

progress and development. 
Not only do we focus on delivering value, but our history of 16 years also demonstrates our impact over the years. As global changemakers, we position ourselves as the national fintech operator of Armenia with a vision to enhance our user's quality of life, simplifying complex matters along the way. Don't you want to be part of a team that is capable of it?
Discover more about Telcell on telcell.am
Already 16 years with you!
Already 16 years of sharing with you our achievements, victories, and orange mood!
Telcell is our people,
Telcell is our ideas,
Telcell is the values that we strive to achieve every day.
View more
View Less
Telcell at #SSS19
Telcell was the partner of the most awaited tech event Sevan Startup Summit 2019.
 
View more
View Less
Telcell Kids
Here is how kids imagine their parents' workplace.
View more
View Less
Benefits
Annual bonus
Medical insurance
Teambuilding and corporate events
Complimentary tea, coffee and refreshments
Local and online training package
Day off
No dress code
Family member insurance with preferential terms