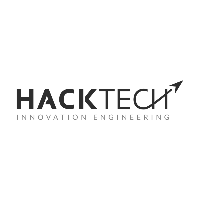 Mid DevOps Engineer
Employment term: Permanent
Category: DevOps/Infrastructure
Job type: Full time
Location: Yerevan
Job description:
We are seeking an experienced DevOps Engineer to join our team. They will be responsible for maintaining and improving our development and production environments, as well as building and implementing new tools and processes to streamline our development pipeline.
/en/mid-devops-engineer-14
Job responsibilities
Building and implementing new development tools and infrastructure
Working on ways to automate and improve development and release processes
Ensuring that systems are safe and secure against cybersecurity threats
Identifying technical problems and developing software updates and fixes
Working with software engineers to ensure that development follows established processes and works as intended
Planning projects and being involved in project management
Required qualifications
Bachelor of Science degree (or equivalent) in computer science, engineering, or relevant field
3 + years of work experience as a DevOps Engineer
Experience working on Linux-based infrastructure
Strong knowledge of any scripting languages (Python is a plus)
Experience working with databases such as MongoDB, PostgreSQL, MySQL
Experience architecting and implementing CI/CD pipelines for software development teams (GitLab pipelines is a plus)
Experience with containerization and container orchestration technologies such as Docker and Kubernetes
Experience with distributed systems and cloud platforms, including AWS, Google Cloud, or Yandex Cloud
Required candidate level:
Mid level
Additional information
You can apply for this job online.
We appreciate your interest in HackTech LLC, however only short-listed candidates will be contacted for the interview.
Professional skills
Docker
Kubernetes
Detail oriented
CI/CD
Soft skills
Problem solving 
Share this job via your favorite social media channel.
About Company
We are a product and engineering partner for supporting our clients on their digital transformation journey. While it's similar to outsourcing, the main difference at HackTech is that we are selecting our partners based on culture, making sure that we live by similar values and our team can be motivated by the impact they are making on partners' projects.
Our services cover all life-cycle of development from product management to software engineering and DevOps. Except just filling our partners' P&E department, we are bringing the latest standards with us from a continuous delivery mindset to data-driven product management, guaranteeing frequent and painless releases to support business growth.
Drop us a message if you want to have a strong P&E partner, build strong personal and professional relations as well as grow all together with the help of great cooperation. 
Benefits
Annual salary review
Free language courses
Medical insurance
Teambuilding and corporate events
Complimentary tea, coffee and refreshments
Flexible working schedule
Professional Development Reimbursement
Free parking
Day off
Special day-offs
Staff referral program
Contact details
Website http://gohacktech.com
Phone: (098) 791-091
Address: Nairi Zaryan 73/1, Yerevan, Armenia