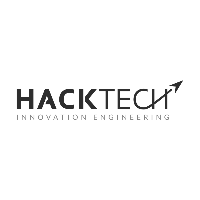 Mid React JS Developer
Deadline: 23 December 2022
Employment term: Permanent
Category: Software development
Job type: Full time
Location: Yerevan
Job description:
We are looking for a skilled React.js Developer to join our front-end development team. In this role, you will be responsible for developing and implementing user interface components using React.js concepts and workflows. You will also be responsible for profiling and improving front-end performance and documenting our front-end codebase. To ensure success as a React.js Developer, you should have in-depth knowledge of JavaScript and React concepts, excellent front-end coding skills, and a good understanding of progressive web applications. Ultimately, a top-class React.js Developer should be able to design and build modern user interface components to enhance application performance.
/en/mid-reactjs-developer-6
Job responsibilities
Meeting with the development team to discuss user interface ideas and applications
Reviewing application requirements and interface designs
Identifying web-based user interactions
Developing and implementing highly-responsive user interface components using React concept
Writing application interface codes using JavaScript following React.js workflows
Troubleshooting interface software and debugging application codes
Developing and implementing front-end architecture to support user interface concepts
Monitoring and improving front-end performance
Documenting application changes and developing updates
Developing new user-facing feature using React.js
Building reusable components and front-end libraries for future use
Translating designs and wireframes into high-quality code
Required qualifications
3+ years of working experience as a React.js Developer
Bachelor's degree in Computer Science, Information Technology, or a similar field
In-depth knowledge of HTML, CSS, JavaScript, WebSockets (Socket.io)
​​​​​​Knowledge of React.js, Redux (Redux Toolkit), Web application structure, Advanced styling (CSS Modules, Styled Components), Web security and scalability, ability to work both with functional-based and class-based components
Knowledge of TypeScript is a plus
Experience with user interface design
Experience with browser-based debugging and performance testing software
Excellent troubleshooting skills
Required candidate level:
Mid level
Additional information
You can apply for this job online.
We appreciate your interest in HackTech LLC, however only short-listed candidates will be contacted for the interview.
Professional skills
JavaScript Frameworks
SCSS
Redux
redux-thunk
Soft skills
Ability to work independently
Teamwork
Sense of responsibility
Share this job via your favorite social media channel.
About Company
We are a product and engineering partner for supporting our clients on their digital transformation journey. While it's similar to outsourcing, the main difference at HackTech is that we are selecting our partners based on culture, making sure that we live by similar values and our team can be motivated by the impact they are making on partners' projects.
Our services cover all life-cycle of development from product management to software engineering and DevOps. Except just filling our partners' P&E department, we are bringing the latest standards with us from a continuous delivery mindset to data-driven product management, guaranteeing frequent and painless releases to support business growth.
Drop us a message if you want to have a strong P&E partner, build strong personal and professional relations as well as grow all together with the help of great cooperation. 
Benefits
Annual salary review
Free language courses
Medical insurance
Teambuilding and corporate events
Complimentary tea, coffee and refreshments
Flexible working schedule
Professional Development Reimbursement
Free parking
Day off
Special day-offs
Staff referral program
Contact details
Website http://gohacktech.com
Phone: (098) 791-091
Address: Nairi Zaryan 73/1, Yerevan, Armenia