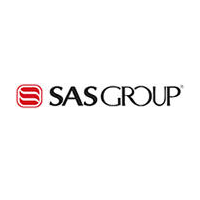 Ցանցային ադմինիստրատոր
Employment term: Permanent
Category: Network Administration
Job type: Full time
Location: Yerevan
Job description:
ՍԱՍ ԳՐՈՒՒՊ- ը փնտրում է Ցանցային ադմինիստրատոր:
/en/tsantsayin-administrator-18
Job responsibilities
- Համակարգչի հետ աշխատելու տարրական գիտելիքներ, օպերացիոն համակարգերի տեղադրում, համակարգիչների թեսթավորում խնդրի դուրս բերում կարգաբերում
- Սերվերների օպերացիոն համակարգերի իմացություն
Համակարգիչների, ցանցային սարքերի տեղադրում
-Համակարգչի և հարակից սարքավորումների տեղադրում, փոխարինում և ծրագրային ապահովում
-Համակարգչային տեխնիկայի վերանորոգում
- տեխնիկական սպասարկում
- Նոր ցանցի կառուցում/տեղափոխում
- Տրամադրում աշխատակիցներին ցանցային հասանելիություն/ Անհրաժեշտության դեպքում դադարեցնել կամ կասեցնել դրանք հասանելիություն
- ՏՏ սարքավորումների տեխնիկական առաջադրանքների մշակում
ՏՏ ցանցային սարքերի և այլ տեխնիկական միջոցների պրոֆիլակտիկ ախտորոշման, վերականգնման և վերանորոգման աշխատանքների իրականացման հմտություն
Թրաֆիկի մոնիթորինգ՝
Required qualifications
հայերենի ռուսերենի լավ իմացությամբ, իսկ անգլերենի իմացությունը կդիտվի որպես առավելություն:
Թիմում աշխատելու հմտություն , Ճկունություն ,Նախաձեռնողականություն:
Required candidate level:
Junior
Additional information
Դիմելու համար անհրաժեշտ է ուղարկել CV և 1 լուսանկար hr@sasgroup.am հասցեին :
 Կարող  եք զանգահարել 010525722 099525722  հեռախոսահամարներով:
Please clearly mention that you have heard of this job opportunity on staff.am
Professional skills
Windows Server
Soft skills
Personal branding
Share this job via your favorite social media channel.
About Company
SAS Group is one of the leading retailers in the whole South Caucasus
The priority for SAS Group is the quality of products and provided services in order to satisfy all the customer needs.
Retail is among the core business directions of the company. SAS Group runs one of the fast growing supermarkets chain in Armenia  - SAS SUPERMARKETS. 
Being one of the leading grocery and food importing companies in Armenia, SAS Group has established partnerships with many world famous  suppliers and producers. SAS Group has widened the geographical scope of its activities by importing the best products to Armenia from every corner of the world.