It is impossible not to mention VOLO, one of the leading software development companies in the country, when talking about the Armenian tech scene and innovative technological solutions. Yes, almost every one of us has heard of Volo, but we decided to really get to know the company and explore it in more depth. For example, what does Volo mean and why was it chosen as the company name? How did it grow from a little office space on Vagharshayan St to a large company with international clients and partnerships?
For this purpose, we decided to take you behind the scenes of Volo and uncover some little known facts about the company.
---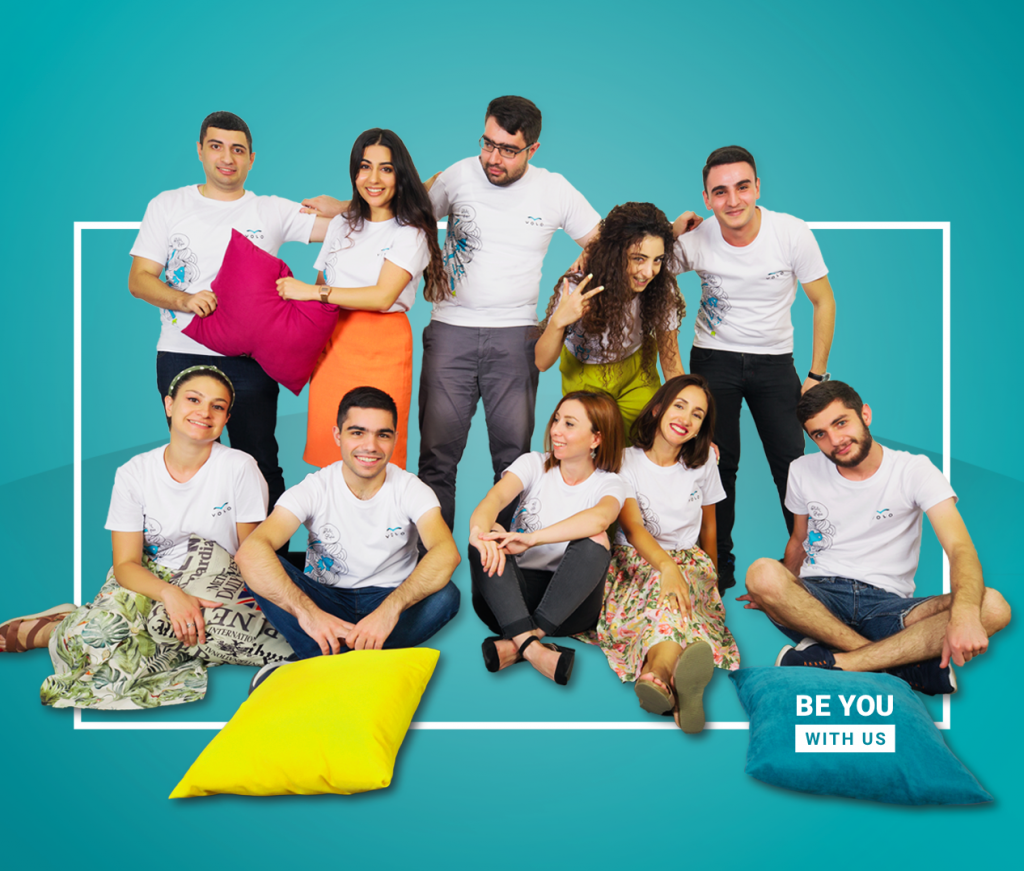 FACT 1
Volo is still a "teenager", but wise beyond its years 🙂 .
---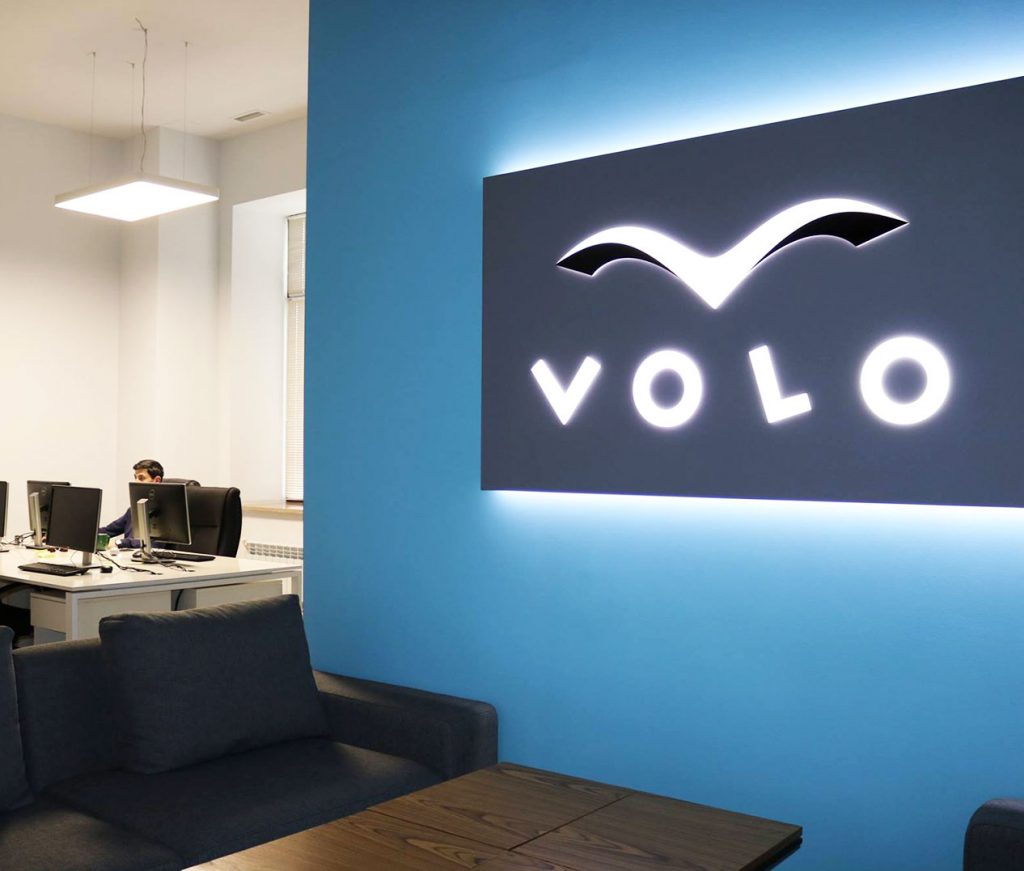 FACT 2
Our founders knew they wanted a Latin name for the company – one that would be nice on the ears and translate well in other countries.
When they came across the word "Volo", they knew they found what they were looking for. The word immediately invokes feelings of levity, clarity, and determination.
This is not surprising, given that Volo means flight, as well as I wish; I want; I intend. The logo came about just as easily and spontaneously as the name, communicating all the right emotions.
---
FACT 3
The company's first office was a mere 25 sq. m. space on Vagharshyan St. back in 2008. Now Volo has 7 offices in Armenia (3 in Yerevan + 1 in Gyumri) and Ukraine (Dnipro, Odessa, Zaporizhia).
The goal was to create an established and successful global company with Armenian roots and representations across the globe, and not the other way around.
---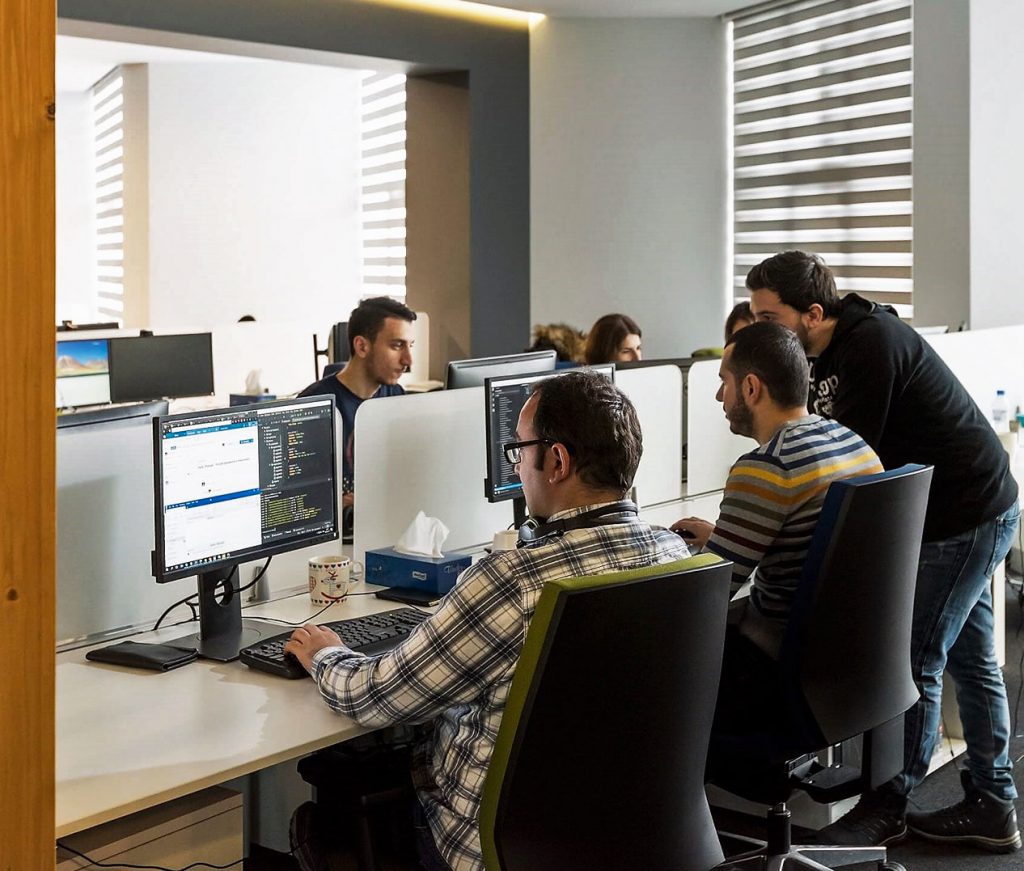 FACT 4
"We started off by providing pure development services to our clients. Down the road, our top management made a strategic decision to limit the company tech stack opting to go narrow but deep rather than being a jack of all trades and master of none.
With time, we expanded our service offering to provide our partners with the full cycle of development services".

The services are as follows:
Enterprise and Mobile Development
Tech Consulting
DevOps and IT Management
Cybersecurity
Project Management
IoT Development
AI/ML Development
Blockchain Development….
---
FACT 5
Social media campaigns are the inseparable part of Volo awesome and tech working life. These campaigns also have special impact on our job marketplace, for instance, recently launched campaigns are "Hiring, Not Hunting", "Be You, With Us" and "#WEmpower".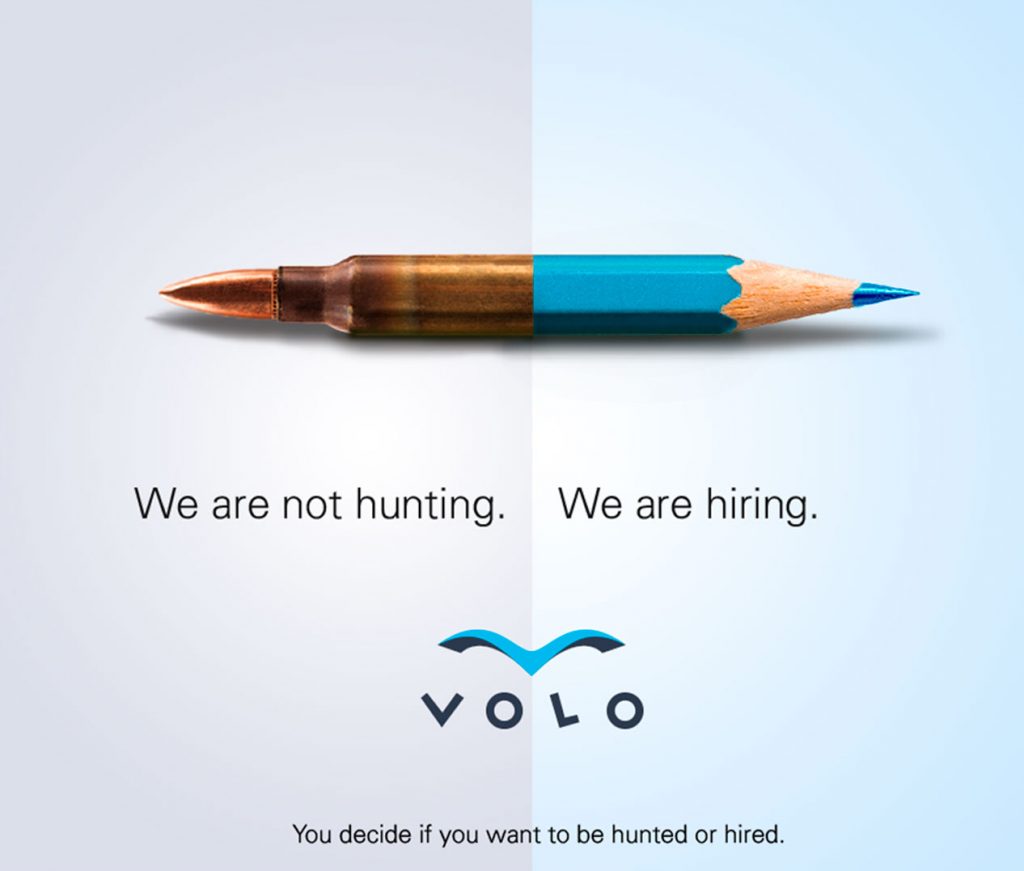 HIRING,

NOT

H

UN

TING
MAIN MESSAGE։ We are against poaching employees from other companies. We prefer hiring people based on their own volition (no pun intended) to be a part of our company.
PURPOSE։ As part of our HR efforts, we wanted our campaign to send a message to the Armenian IT sector and attract the right kind of people to our company.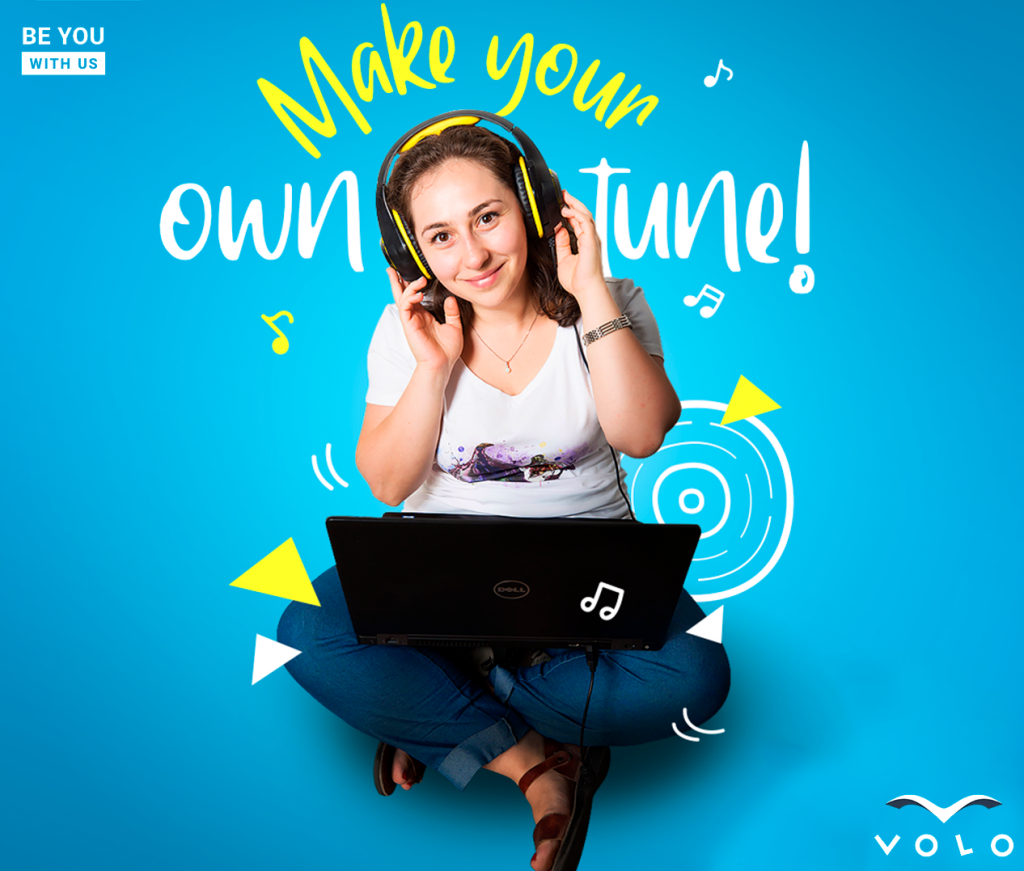 BE YOU, WITH US
MAIN MESSAGE։ At Volo, we believe that our strength lies in our differences. The diversity of our bright, curious and inspired employees is one of the secrets behind our engaging company culture and mutual growth.
PURPOSE։ As part of our Inclusive Marketing efforts, we wanted to celebrate the individuality and uniqueness of our team members and encourage others to join us.
---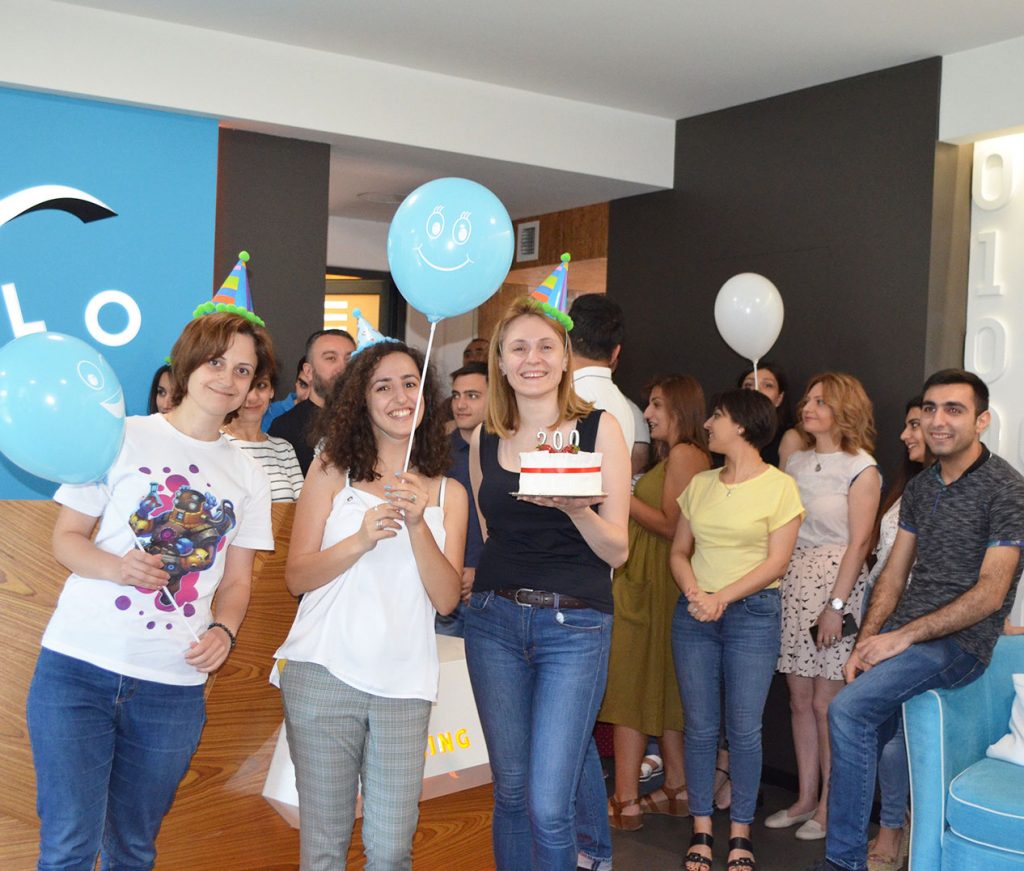 FACT 6
In general, there are some phrases, which are widely used by Volo, but they maybe seem odd to others:
Քնել չկա։ (When we have pressing deadlines).
Չգնա՞նք սաունա սուրճ խմենք։ (Yes, this one will sound strange to outsiders).
Օֆիսում մարդ կա՞: (Quarantine edition).
---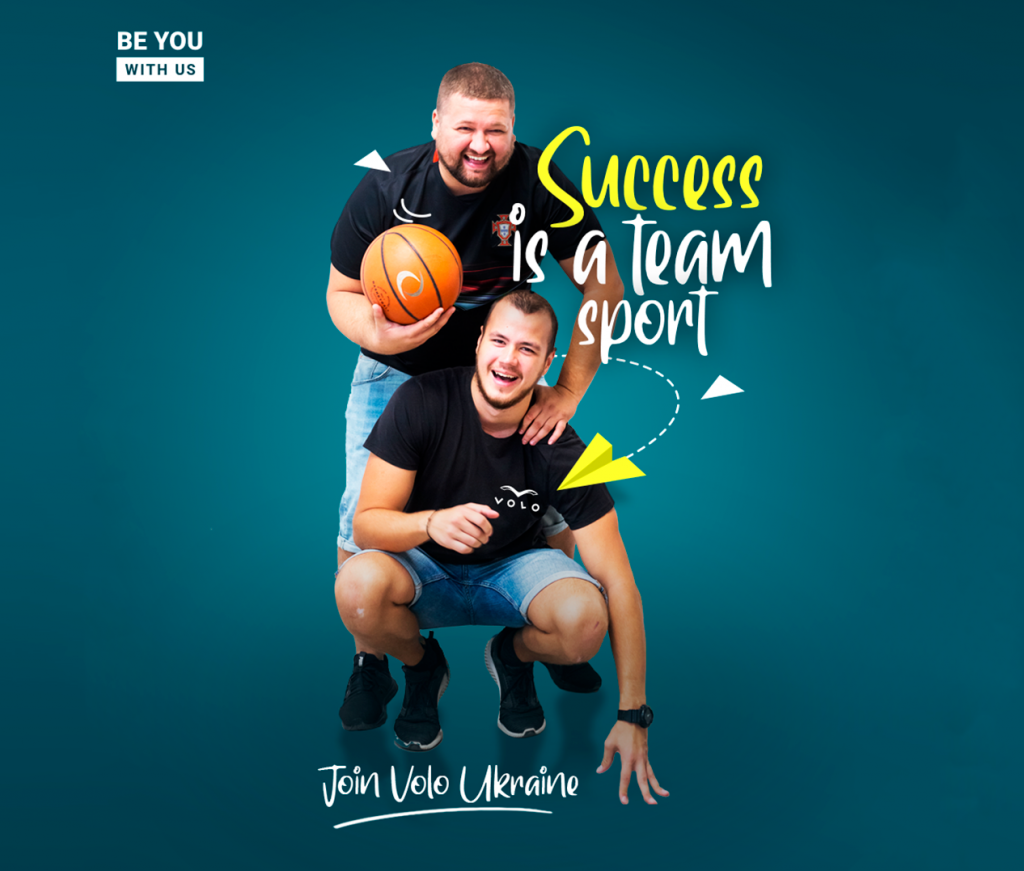 FACT 7
We want every employee to feel a sense of fulfillment on the job, which is why we encourage their continuous development.
We are currently working on developing a set system, in which all our employees will see their clearly defined career paths along with the yearly training and development plan to make sure everyone grows professionally and has that next step to look forward to.
We also regularly hold workshops and info sessions, during which our senior professionals share their knowledge and insights with the rest of the staff.
---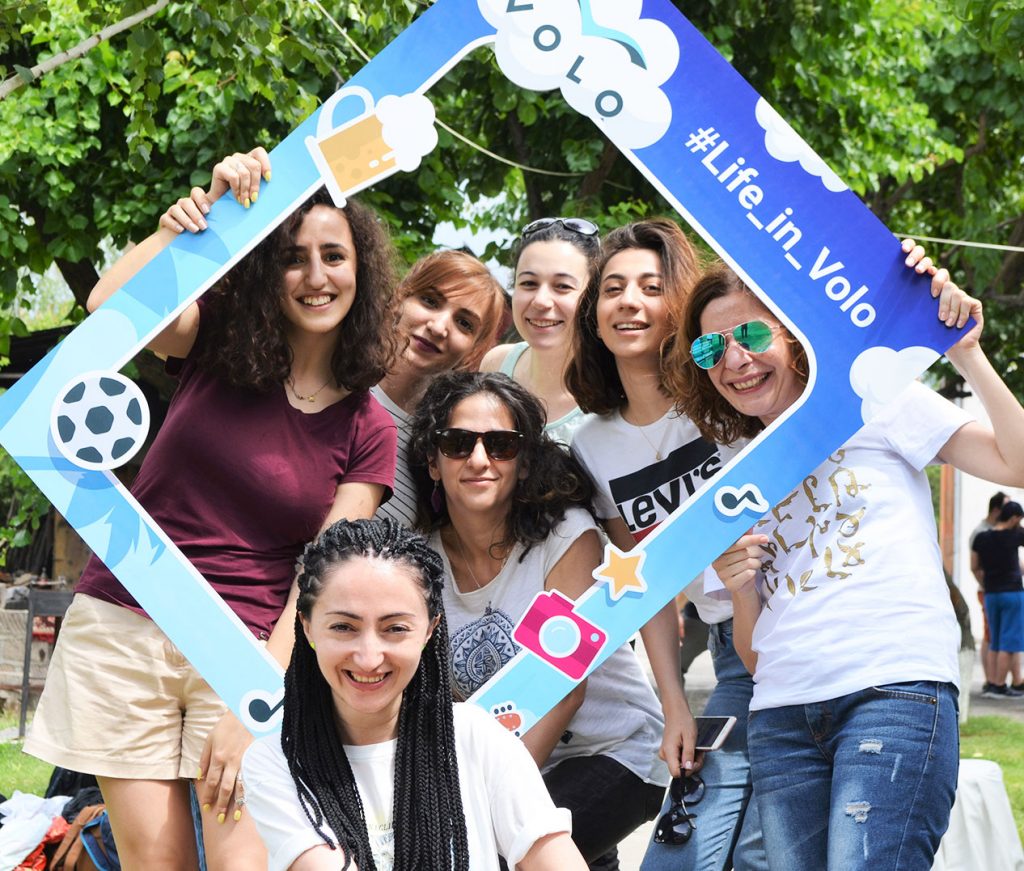 FACT 8
Volo values are:
Best People
The belief that people are our greatest asset is the foundation for all Volo values and convictions. We employ, develop, and retain the best people, who are always willing to go above and beyond to maximize value.
Global Mindset
We are not confined by borders and barriers, which is why our cross- disciplined team of professionals can skillfully meet all business challenges to create a global impact.
Quality and Care
At Volo, quality and care are both a philosophy and a way of life. We approach all projects with ownership mentality and constantly refine our processes. The result is fruitful, long-term relationships with our partners.
Leaders Empowering Leaders
Based on a culture of empowerment, Volo is a place where leadership is developed, encouraged, and expected. We share knowledge, tools, and resources to help people grow professionally and make a greater impact.
---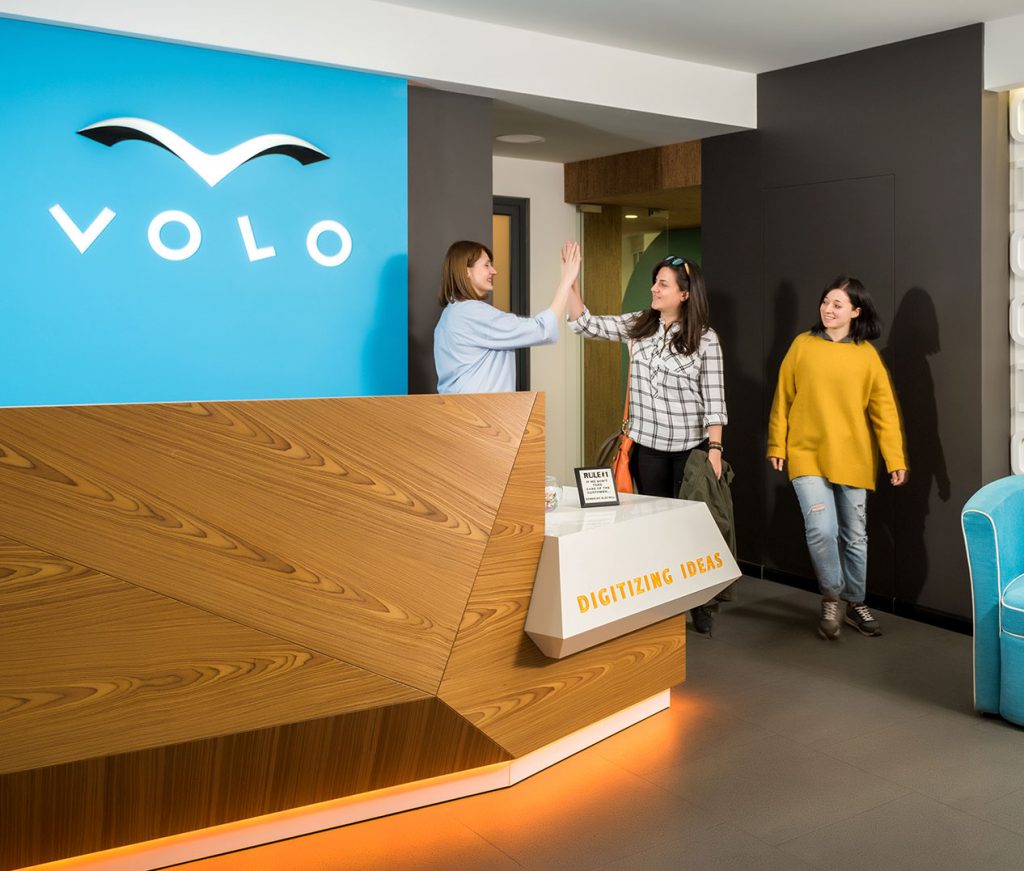 FACT 9
When it comes to hiring and recruitment, we are very mindful about onboarding people who will fit in well and further contribute to our inclusive and engaging company culture.
We have a saying here — "Volo Style". What we mean by that is when a person embodies our company values. Sometimes we are in a position where we have to reject perfectly qualified candidates if we feel that they do not correspond to our "Volo Style".
---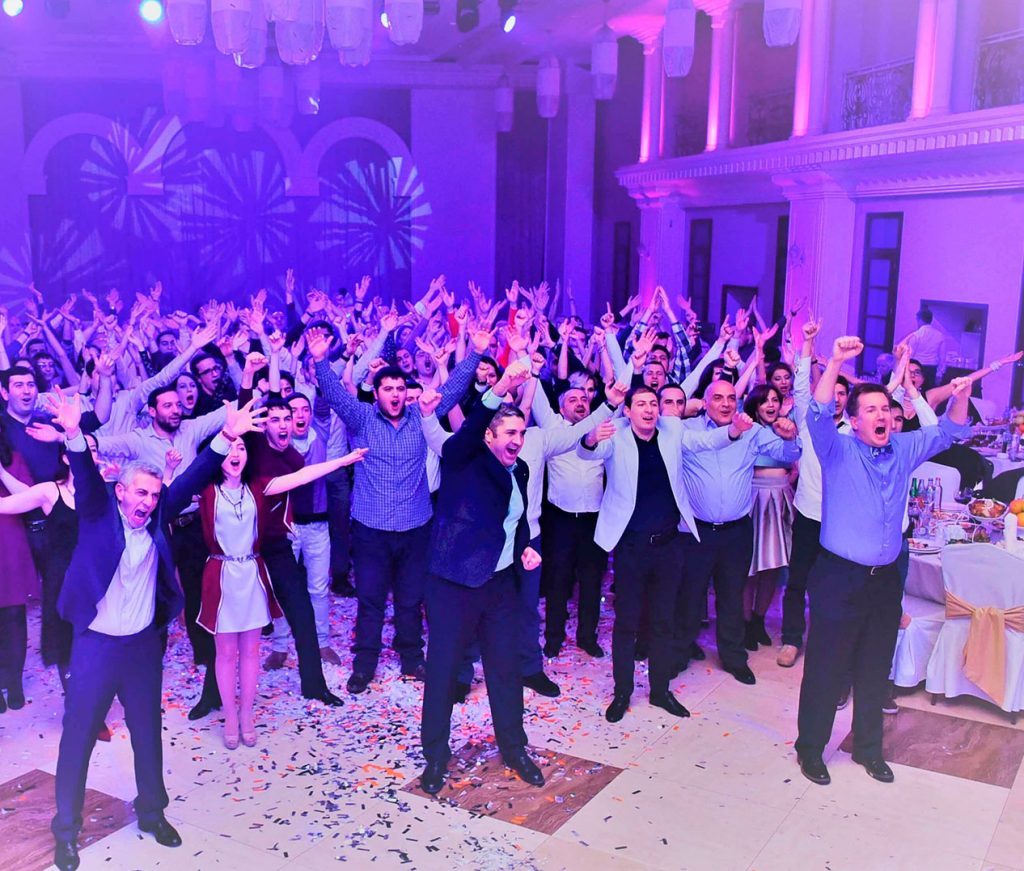 FACT 10
Our employees enjoy a rich benefit package, yet the one that stands out most and speaks volumes about our values and managerial approach is the one where each employee receives 4 mln AMD with the birth of their fourth child.
Also, those employees who've been with us for over 10 years get a special surprise on their 10 th employment anniversary – an all-expenses paid trip for two to a destination of their choosing.

---
You can probably imagine how difficult it was to narrow down everything we learned about Volo's 14- year history to only 10 facts. As always, Volo's team was really helpful in that regard.
Summing up, Volo owes its success to its efficient business management, having the right processes and procedures in place, the continuous learning and development of the team, coupled with everyone's care and respect for one another. Volo is a global company, where everyone takes ownership over their responsibilities.