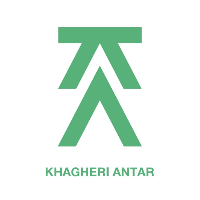 Accountant / HR Administrator
Employment term: Permanent
Category: Accounting/Bookkeeping/Cash register
Job type: Full time
Location: Yerevan
Job description:
Привет! Мы - разрабатываем видеоигры для мобильных устройств. Наша компания имеет более чем 15-летнюю историю. За это время мы выпустили более 40 проектов в разных жанрах для разных платформ. В последние годы мы сосредоточились на мобильном рынке, который был для нас наиболее успешным. Наша цель — сделать так, чтобы наши продукты ассоциировались с продукцией высочайшего качества.
Цели целями, но без хорошей бухгалтерии далеко не сдвинешься. Вот почему мы ищем бухгалтера в наш офис в Ереване, который поможет нашему главному бухгалтеру и заберет часть бухгалтерской работы :)
/en/accountant-hr-administrator
Job responsibilities
Наши задачи:
Кадровая бухгалтерия.
Ведение кадрового учета (прием, переводы, больничные, отпуска, увольнение).
Составление трудовых договоров и дополнительных соглашений к ним.
Работа с иностранными гражданами (граждане РФ).
Организация подписания и регистрация документов, обеспечение сбора и хранения документов.
Выполнение различных поручений главного бухгалтера.
Бухгалтерия.
Внесение банковских и кассовых операций в AS-Accountant.
Бухгалтерский документооборот.
Контроль дебиторской и кредиторской задолженности.
Ведение учёта основных средств.
Сдача отчётов.
Required qualifications
Мы ожидаем:
Опыт работы в коммерческих организациях от 2 лет.

Знание бухгалтерских проводок.

Опыт работы со следующими сервисами: Microsoft; Word; Exel; Google Workspace; E-invoicing; Tax-Service, AS-Accountant 7.

Знание бухгалтерского учёта.

Отличное знание налогового и трудового кодекса Армении.

Профильное высшее или средне-специальное образование.

Свободное владение армянским и русским языками.

Хорошие коммуникативные навыки.
Будет плюсом:
Опыт работы с Asana или любыми другими task-трекерами.

Опыт работы со Slack.

Наличие сертификатов, подтверждающих квалификацию.
Required candidate level:
Mid level
Salary:
250000 AMD - 300000 AMD
Net
a month
Additional information
Условия работы
Обещаем увлекательную атмосферу работы в драйвовой и интересной команде. Человеческое общение на всех уровнях.
Ежедневную питание и вкусняшки для сотрудников, работающих в офисе.
100% оплата за больничные и отпускные.
Работа в уютном офисе в районе Арабкир.
Если вас заинтересовала вакансия - откликайтесь на сайте staff.am или присылайте своё резюме на электронную почту: studio@khagheriantar.am или в telegram: HRGameForest.
Please clearly mention that you have heard of this job opportunity on staff.am
Professional skills
ArmSoft accounting software
Employment & labour law of the RA
Tax legislation of RA
MS Word
MS Excel
Accounting
AS-Accountant
Taxservise
E-invoicing
Personnel accounting
Primary accounting documentation
Google Workspace
Soft skills
Negotiation skills
Written communication skills
Positive attitude
Detail-oriented
Fast learning ability
Strong memory
Emotional Intelligence
Share this job via your favorite social media channel.
About Company
We are a game development studio. Our company has more than 15 years history. During this time we have released over 40 projects in different genres for various platforms. For the latest years we have been focusing on mobile market which has been the most successful for us. 
Contact details
Address: Ереван, Yerevan, Armenia