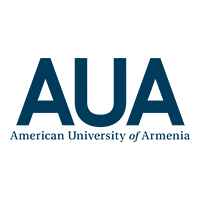 AGBU Papazian Library Director
Employment term: Permanent
Category: Sales/service management
Job type: Full time
Location: Yerevan
Job description:
Library Director
AGBU Papazian Library
American University of Armenia
Description
The American University of Armenia (AUA) invites applications for the position of Director of the AGBU Papazian Library (hereafter Library). We are looking for an enthusiastic and creative leader to move the library forward as a vital resource for the University and the community at large. The Director of the Library will direct the library staff, engage and collaborate with academic and administrative units, the faculty, and student groups to support the work of students, faculty, staff, and the broader community. The Director of the Library will also maintain working relations with other libraries in Armenia and abroad, particularly those affiliated with the American International Consortium of Academic Libraries (AMICAL). The Director of the Library is responsible for proposing the library budget and managing the approved budget.
/en/agbu-papazian-library-director
Job responsibilities
Responsibilities include:
Fulfill the University's education and research mission by providing access to library resources and services,
Direct the Library's strategic planning,
Develop and administer the Library's budget, and work with all library vendors,
Collaborate with the Library Advisory Committee and academic bodies, including Information and Communication Technology Services (ICTS) to fulfill resource requirements appropriate to academic goals and programs,
Oversee library instruction modules on proper research methodologies for students to support academic success,
Create a culture of academic integrity raising awareness about the ethical use of information and ways to prevent plagiarism,
Foster cooperative relationships with external partners, stakeholders and donors to enhance specialized resources and services available to the Library community,
Supervise the recruitment, development and performance of library staff and work-study assistants,
Participate in various university task forces and committees,
Maintain and strengthen collaborative efforts with consortia, particularly the AMICAL and the Electronic Library Consortium of Armenia (ELCA), as well as the Armenian Library Association,
Participate in professional meetings, conventions, seminars, and workshops,
Establish and maintain outreach programs with regional libraries, and
Report to the Provost and serve as a part of the academic leadership of the University.
Required qualifications
Required qualifications:
Master's degree from an accredited Library Information Science (LIS) program or equivalent degree,
Demonstrated experience in supervisory, leadership and financial management positions, and
Familiarity with the library-related marketplace, including information trends, content, technology, tools, and systems.
Required candidate level:
Not defined
Additional information
About the AUA's AGBU Papazian library
AUA's AGBU Papazian Library was founded in 1991, in the same year as the University. Over 40,000 volumes of books and more than 300,000 e-books can be accessed through the library's services. The Library serves roughly 2,600 students, faculty and staff, and 15,000 library patrons from the larger Yerevan community.  The Library is an integral part of the American University of Armenia, which is the only Western-Accredited American university in the region.
The Library is a full member of the AMICAL and ELCA and acts as a national focal point for the Electronic Information for Libraries-Intellectual Property EIFL.net.
The AGBU Papazian Library's mission is to facilitate and support library user's experience and access to resources, from the first-time visitor to the most experienced researcher through:
Identifying and acquiring information resources,
Organizing and providing access to information resources,
Assisting all users in becoming self-sufficient researchers,
Providing leadership and promoting partnership in developing and sharing information resources,
Communicating and promoting the Library's activities and services with the wider community and University stakeholders, and
Recruiting and developing a highly qualified and skilled staff to provide the best possible service and leadership.
AUA is an equal-opportunity employer and is committed to an active non-discrimination program within the institution.
Professional skills
Staff management
Task management
Budget management
Soft skills
Leadership skills
Decision making
You can apply for this job just by following Application procedure.
Application procedures
Application process
Inquiries, nominations, and applications should be submitted electronically to academicjobs@aua.am with the subject heading "AGBU Papazian Library Director." Applicants are encouraged to submit their applications by April 28, 2023. Shortlisted applicants will be notified by the Search Committee via e-mail.
Applications should include:
Letter of interest detailing their qualifications for the position;
Curriculum Vitae;
Names and contact information of three referees that have firsthand knowledge of the applicant's potential for the intended position.
Please clearly mention that you have heard of this job opportunity on staff.am
Share this job via your favorite social media channel.
About Company
The American University of Armenia (AUA) is a private institution of higher learning, offering a global education in Armenia.
AUA is affiliated with the University of California and accredited by the WASC Senior College and University Commission, 985 Atlantic Avenue, #100, Alameda, CA 94501, 510.748.9001.
Founded in 1991, AUA provides a high-quality, graduate and undergraduate education that encourages civic engagement and promotes democratic values, fostering scholarship in a setting that values and develops academic excellence, free inquiry, integrity, scholarship, leadership, and service to society.
AUA's graduate program offers master's degrees in eight fields of study: Business Administration, Industrial Engineering and Systems Management, Computer and Information Science, Political Science and International Affairs, Economics, Public Health, Law, and Teaching English as a Foreign Language. These programs are intended to develop critical analysis and depth of knowledge through advanced coursework, independent study, and research.
AUA's undergraduate program offers bachelor's degrees in English and Communications, Computer Science, and Business. Through its undergraduate courses, the University offers students depth of knowledge for career preparation and further studies as well as breadth and a foundation of general knowledge and skills for life-long learning.