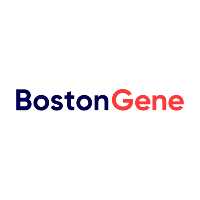 Annotator of medical research articles
Employment term: Contract
Category: Healthcare/Pharmaceutical
Job type: Part time
Location: Yerevan
Job description:
BostonGene is a pioneer biotech company that uses biomedical software to identify new and personalized treatment options with cutting-edge multiplatform analytics. We do comprehensive integrated genomic (WES) and transcriptome (RNA- seq) testing of tumors and the tumor microenvironment, providing clinicians with actionable information to help guide individual treatment plans.
When high technologies, genetics, bioinformatics, and medicine intertwine, a new industry domain is born — personalized digital medicine. We are one of the few innovative BioTech companies that break this new ground, revolutionizing medicine on the way to a future without cancer. We will be happy to hear from you if you want to join us on this mission.
/en/annotator-of-medical-research-articles-12
Job responsibilities
Work with special scientific literature in English - namely reading and analyzing articles (оncolgy, molecular biology, immunology) entering information from articles into a specially designed web form
Required qualifications
4-5 year students of a medical degree;
Extensive knowledge of oncology studies, molecular biology, immunology, and clinical trials; it's great if you have been part of related extracurricular activities;
Analytical mindset and experience working with a continuous flow of new information
Experience working with scientific literature and scientific databases (PubMed; Cochrane; UpToDATE etc.);
English language skills from B2+ (good enough to read scientific texts)
Required candidate level:
Junior
Salary:
140000 AMD - 200000 AMD
Net
a month
Additional information
Part-time from 20hrs per week;
Flexible working hours;
Remote work opportunity
evgenia.semenova@bostongene.com 
Please clearly mention that you have heard of this job opportunity on staff.am
Soft skills
Analytical skills
Share this job via your favorite social media channel.
About Company
BostonGene Corporation is pioneering the use of biomedical software for advanced patient analysis and personalized therapy decision making in the fight against cancer.
Our unique solution continuously aggregates the latest cancer research and clinical information from around the world. BostonGene's unique solution performs sophisticated analytics to aid clinicians in their evaluation of viable treatment options for each patient's individual genetics, tumor and tumor microenvironment, clinical characteristics, and disease profile.
BostonGene's mission is to enable physicians to provide every patient with the highest probability of survival through optimal cancer treatments using advanced, personalized therapies via sophisticated analytics and integration of scientific and clinical knowledge.
Benefits
Medical insurance
Flexible working schedule
Complimentary tea, coffee and refreshments
Free parking
Knowledge sharing culture
Business trips
Emotional & Mental Wellbeing Programs
No dress code
Staff referral program
Regular salary review
Professional Development Reimbursement
Global Business Travel Insurance
Contact details
Website http://www.bostongene.com/
Address: Meridian Exhibition Center, 1 Voskerichneri Street, Yerevan 0015, Yerevan, Armenia