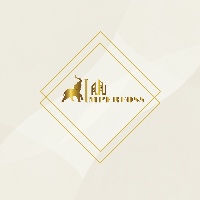 Architecture and Designers
Employment term: Permanent
Category: Art/Design/Architecture
Job type: Other
Location: Yerevan
Job description:
We are looking for a creative and inspired architecture and designer to handle projects from the initial client briefing to the final stages of construction. The architect's responsibilities include managing client relationships, developing and presenting design proposals, preparing drawings, specifications, budgets, and construction documents, and managing project teams. You should be able to take ownership of your project, be it the design and construction of a new building, an extension, alterations, or a restoration project, and deliver on the client's requirements.
/en/architecture-and-designers
Job responsibilities
Meeting with clients and determining their needs and requirements.
Managing design projects from concept development through to completion.
Developing and presenting project proposals.
Adjusting designs and plans to meet the client's needs.
Preparing drawings, blueprints, specifications, and construction documents.
Conducting research and compiling reports on feasibility and environmental impact.
Complying with safety standards and local planning regulations.
Determining and adhering to budgets and timelines.
Managing project teams and collaborating with other construction professionals.
Required qualifications
Degree in architecture or a related field.
Previous experience as an Architect and Design is preferred.
Excellent technical drawing skills.
Strong communication and project management skills.
Knowledge of Microsoft Office and software programs such as AutoCAD, Revit, Adobe Creative Suite, Newforma, etc.
Good interpersonal and presentation skills.
Creative solid and visualization skills.
Required candidate level:
Mid level
Additional information
To apply for this job, send your resume to imperfossam@gmail.com, mentioning the title in the subject.
Please clearly mention that you have heard of this job opportunity on staff. am
Please clearly mention that you have heard of this job opportunity on staff.am
Professional skills
3D modeling
ArchiCAD
AutoCAD
Soft skills
Ability to work independently
Leadership skills
Artistic skills
Design skills
Positive attitude
Time management
Flexible
Creative thinking
Teamwork
Creativity
Share this job via your favorite social media channel.
About Company
Imperfoss, founded in 2021, has implemented more than 15 successful projects, having won the trust of customers, and managed to acquire reliable partners in all areas of Armenian business. One of the main advantages of the company is the exact fulfillment of all the points approved under the contract within the agreed time frame. Thanks to highly qualified specialists - architects, designers, engineers, and specialists in various areas of finishing and repair, we can accurately calculate the duration of a particular stage of construction and give a client the exact time frame in which all possible construction work will be carried out.
Benefits
Annual bonus
Annual salary review
Teambuilding and corporate events
Flexible working schedule
Day off
Knowledge sharing culture
Company performance-based bonuses
Contact details
Website https://imperfoss.am/
Phone: +37441404884
Address: Marshal Baghramyan Avenue, Yerevan, Armenia