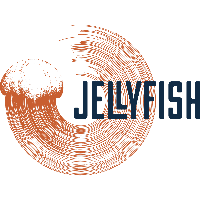 Art Director
Employment term: Permanent
Category: Product/Project Management
Job type: Full time
Location: Parakar
Job description:
The most popular, stylish and sunny project in Yerevan Jellyfish is looking for an art director.
/en/art-director-5
Job responsibilities
Create and approve playlists for the day, depending on the day of the week, time and number of guests.
Collaborate with DJs and approve their playlists.
Be responsible for musical accompaniment throughout the entire project.
Develop and organize events
Develop the theme and format of the event.
Follow the decoration and the general mood throughout the entire project.
Required qualifications
At least 1 year experience in this field
Excellent knowledge of English and Russian languages
Conditions:
Required candidate level:
Mid level
Salary:
From 700000 AMD
Net
a month
Additional information
All qualified and interested candidates are welcome to send their Cvs to hr@jellyfish.am, mentioning the position title in the subject line.
Please clearly mention that you have heard of this job opportunity on staff.am
Professional skills
Business relationship building
Soft skills
Personal branding
Leadership skills
Negotiation skills
Design skills
Problem solving 
Ability to work under pressure
Share this job via your favorite social media channel.
About Company
Ջելիֆի՞շ
Օդանավակայանի մոտ կղզի կա։ Մեծ փայտյա դռներից մտնում ես ներս ու հայտնվում կղզում, որտեղ աշխարհի բոլոր անկյուններից հավաքել ենք լավագույնը. ծով, արև, ավազ, տռոպիկական մրգեր, համեղ ուտելիքներ և խմիչքներ, բույսեր, ու այս ամենը միավորող երաժշտություն։ 
Ի՞նչն ենք մենք կարևորում
Մենք կարևորում ենք գեղեցկությունը, ինչը մեզ համար ամփոփված է արվեստում, բնության, սիրո ու աշխատասիրության մեջ։ Ջելիֆիշը արդեն մի մեծ ընտանիք է, որտեղ բոլորը սիրում են իրար ու անգամ սիրելուն մոտենում պրոֆեսիոնալիզմով։ Ակտիվ, անդադար սովորող և սովորեցնող, պահանջատեր ու մոտիվացված անհատների ընտանիք է Ջելիֆիշը։ 
Ի՞նչ ենք մենք անում
Ջելիֆիշը փոխում է մեր իրականության սպասարկման ստանդարտները, վերացնում արձակուրդներին՝ Հայաստանից դուրս մեկնելու անհրաժեշտությունը: Ջելիֆիշը երաժշտությամբ պատմում է մշակույթների մասին, մատուցում է աշխարհի համերը իր խոհանոցով ու պարզապես կիսվում է երջանկության իր բանաձևով:
Ո՞ւմ ենք մենք փնտրում
Մեր ընտանիքում միշտ տեղ կգտնվի այն մարդկանց համար, ովքեր ձգտում են կյանքից ստանալ և փոխանցել լավագույնը։ 
Ինչու՞ միանալ հենց մեր թիմին
Դուք պետք է միանաք մեր թիմին և չկորցնեք հնարավորությունը․
աշխատելու և վայելելու Ջելիֆիշի մթնոլորտը,

լինելու ընտանեկան և դրական աշխատանքային միջավայրում,

վերապատրաստվելու  և զարգացնելու կարիերան,

մասնակցելու թիմային միջոցառումներին և հանդիպումներին,

ստանալու անհատական մոտեցում և վերաբերմունք,

ունենալու մրցակցային աշխատավարձ և անվճար ընմիջումներ
Benefits
Annual salary review
Teambuilding and corporate events
Local and online training package
"Baby born" package
Free meal(s)/Coupons
Company performance-based bonuses
Day off
Reward System
Free parking
Contact details
Address: Isahak Gasparyan 34, Parakar, Armenia