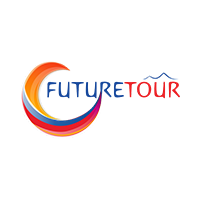 Տուր մենեջեր
Employment term: Permanent
Category: Tourism/Hospitality/HoReCa
Job type: Full time
Location: Yerevan
Job description:
«Futuretour» տուրիստական Ընկերությանը շտապ անհրաժեշտ է եռանդուն և նպատակասլաց Տուր Մենեջեր
/en/artagna-towr-menejer-18
Job responsibilities
- Հաճախորդների սպասարկում,
- Տուր փաթեթների կազմում և վաճառք,
- Նոր գործընկերների բացահայտում և ներգրավում ,
- Բանակցություններ և կապի պաշտպանում այլ երկրներում գտվող գործընկերների հետ,
- Հյուրանոցային համարների, տրանսպորտի և ռեստորանների ամրագրում,
- Տուրիստական ծառայությունների կազմակերպում
- Հաշվետվությունների կազմում,
- Ղեկավարության կողմից հանձնարարված այլ պարտականությունների կատարում
Required qualifications
- Բարձրագույն կրթություն
- Առնվազն 2 տարվա աշխատանքային փորձ տուրիզմի ոլորտում,
- Համակարգչային գիտելիքներ (MS Office),
- Հայերեն, անգլերեն և ռուսերեն լեզուների գերազանց իմացություն,
- Կարգապահություն, հաճախորդամետություն,
- Հաղորդակցման լավ հմտություններ,
- Աշխատանքի ծանրաբեռնվածության պայմաններում և տրված ժամկետներում արագ և ճշգրիտ աշխատելու ունակություն:
Աշխատավարձը բարձր (+%-ներ
Required candidate level:
Mid level
Additional information
Դիմելու համար ուղարկեք ձեր ռեզյումեն ՝ info@futuretour.am էլ. հասցեին` նամակի «Թեմա/Subject» տողում նշելով Տուր Մենեջեր։
Please clearly mention that you have heard of this job opportunity on staff.am
Professional skills
Incoming tourism
Outgoing tourism
Project management
Tourism management
Soft skills
Negotiation skills
Positive attitude
Customer/service oriented
Detail-oriented
Presentation skills
Creativity
Communication
Share this job via your favorite social media channel.
About Company
FutureTour Tour agency was founded in 2014 and specialises in incoming and outgoing tours whithin Armenia, Artsakh and around the world.