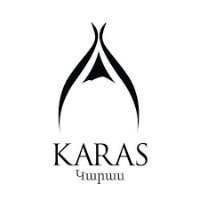 Brand manager
Employment term: Permanent
Category: Marketing/Advertising
Job type: Full time
Location: Yerevan
Job description:
Assist the Head of Sales and Marketing in realizing marketing support and customer relations.
/en/brand-manager-207
Job responsibilities
Have a broad view of the Market/Channel/ Competitors/ Customers for main markets.
Research and collect information about competitors' activities for internal use.
Support the Head of Sales and Marketing with reporting tasks (market performance, volume, activation, etc.).
Support the Head of Sales and Marketing in the organization of global initiatives aligned with the worldwide strategy (events, activations, etc.).
Take part in the preparation of the overall strategic planning and budgeting process.
Research and propose best practices, to inspire the continuous improvement of promotions and brand activation tools.
Support the Head of Sales and Marketing in planning and execution of new product launches.
Assist in organization and participation in EXPOs, trade events, fairs, etc.
Support in the organization of incentive trips and specials for key clients/journalists and partners to Armenia per market needs and in line with the budget for all markets.
Work with the agency in the production of special assets.
Organization of special events, launches, and activities with a mission to raise awareness of the brand.
Set up best practice sharing tools across teams to inspire other colleagues.
Relationship management with influencers, OPLs, and partners.
Support internal communication within TDA with information about brand performances and activation on main markets.
Deliver all the tools and assets to the markets – strictly follow up on the deadlines for providing and getting back information from markets.
Participation in NPD, and preparation of special design briefs.
Support in the design and execution of media campaigns to increase the brand equity of Karas.
Regular follow-up on competitors' activity and brand health with the proposition of special initiatives by Karas aiming to become top of mind brand for consumers.
Required qualifications
Excellent communication and negotiation skills; an open-minded personality.
Background in sales and/or marketing, especially in the spirit industry is highly welcomed.
Knowledge of marketing and financial analysis, pricing, forecasting, budgeting, and planning.
Reporting, business writing and presentation skills.
Project management skills.
Leadership skills.
Ability to set priorities;
Quick decision-maker.
Analytical thinking.
Skills in making reports and daily documentation.
Stress-resistant person with the ability to work with deadlines.
Advanced computer skills, and experience in working with Microsoft Office.
Fluency in Armenian, Russian, and English languages.
Required candidate level:
Junior
Additional information
APPLICATION PROCEDURES:  All interested candidates who meet the requirements for the position are kindly requested to submit their CVs to: Lzohrabyan@karaswines.com. The subject line of the message should have the title "Brand manager ".
Please clearly mention that you have heard of this job opportunity on staff.am
Professional skills
MS Office
Soft skills
Leadership skills
Negotiation skills
Analytical skills
Share this job via your favorite social media channel.
About Company
"Tierras de Armenia" CJSC owns vineyards in Arevadasht community, Armavir marz and is an agricultural and winemaking company. The estate has approximately 2300 hectares of land, with over 450 hectares dedicated to the planting of the vineyards. Its brand KARAS wines has gained popularity over a short period of time and is loved by many.