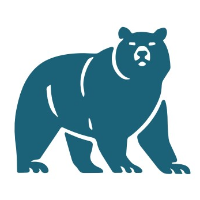 Building Permit Technician
Employment term: Permanent
Category: Administrative/office-work
Job type: Full time
Location: Yerevan
Job description:
We are a California-based architectural service company. Two years ago, we began outsourcing part of our operation to Armenia. Based on the positive experience, we are increasing our presence in Armenia. We have four open positions in our Yerevan office.

Below is a short description of the terms and conditions of work.
The position you have applied for is building permit technician. The job duty is to obtain building permits from different municipalities in California. More detail will be provided during the initial interview.
Important details:
1. The working hours are from 17:00 to 01:00 by Yerevan time from the office on Yervand Kochar St. next to Tashire supermarket.
2. The candidate must participate in 1 month-long paid training ($250.00). After the training period, the final decision will be made to be hired permanently or declined.
3. If a participant is absent for more than 2 days or leaves the training in the middle of the program, the time attended will not be compensated.
4. The starting salary is $450, and it will increase in proportion to the growth of the employee's knowledge and skills.
5. The maximum hourly wage for this position is $7.00.
/en/building-permit-technician-6
Job responsibilities
Data entry to company software
Respond to clients' calls and emails
Communicate with the municipality Building Department to obtain building permits.
Schedule final homeowner inspection.
Required qualifications
Fluent in English.
Proficient computer skills. (Microsoft Word, Excel, Adobe Acrobat, Gmail)
Customer-friendly attitude.
Required candidate level:
Mid level
Additional information
Please email your CV to  HR@capermits.com. In an email subject, write "CV for CA Permits." CVs of participants in hostilities will be considered first of all.
Please clearly mention that you have heard of this job opportunity on staff.am
Soft skills
Customer/service oriented
Detail-oriented
Fast learning ability
Result-oriented
Share this job via your favorite social media channel.
About Company
We assist developers, contractors, architects and homeowners to prepare, apply for, and obtain building and other types of permits in Southern California.