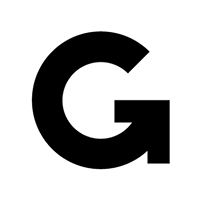 Call Center Agent
Employment term: Permanent
Category: General/professional/Other services
Job type: Full time
Location: Yerevan
Job description:
We at Globbing are in search of Call Center Agent to join our friendly community and provide the highest level of service to our customers.
/en/call-center-agent-46
Job responsibilities
Answer incoming calls and respond to customers via phone, social media & emails;
Provide customers with the organization's service and product information;
Research, identify, and resolve customer complaints in coherence with the company's standards;
Route calls to appropriate resources in order to provide excellent customer service to customers;
Complete call logs and reports;
Identify, escalate priority issues and report to the high-level management;
Manage large amounts of inbound and outbound calls in a timely manner;
Follow communication "scripts" when handling different topics;
Identify customers' needs, clarify information, research every issue and provide solutions and/or alternatives;
Build sustainable relationships and engage customers by taking the extra mile;
Keep records of all conversations in our call center database in a comprehensible way and based on the standard operating procedures;
Perform other related duties as assigned.
Required qualifications
Very good data entry and typing skills;
Excellent knowledge of Armenian, English and Russian
Excellent listening, verbal, and written communication skills;
Ability to handle stressful situations appropriately;
Experience in a relevant field will be considered a plus
Customer service orientated & attention to details;
Able to work independently and in a team;
Accurate and responsible.
Required candidate level:
Junior
Additional information
All interested and qualified candidates are welcome to email their CV to careers@globbing.com. Please, clearly mention the position title in the subject line.
Company thanks all interested applicants; however, only shortlisted candidates will be contacted for an interview.
Please clearly mention that you have heard of this job opportunity on staff.am
Please clearly mention that you have heard of this job opportunity on staff.am
Professional skills
MS Windows, MS Office
Customer Service skills
Customer relationship management
Soft skills
Positive attitude
Problem solving 
Conflict resolution skills
Stress resistant
Customer Support
Share this job via your favorite social media channel.
About Company
Globbing is an international corporation that unites 11 countries. The company currently operates in Armenia, Kazakhstan, Uzbekistan, Kuwait and carries out deliveries from 7 countries. It is constantly on the path to global expansion. The world-famous ABC News and NBC News recognized the brand as a mega-successful startup. The main goal of the company is to make Armenia more famous and strong. At the moment Globbing has more than 300 employees.
Education is the best investment!
At Globbing, we believe that education is the best investment. About 630 students have worked or completed professional training with the Globbing team for the last five years. At the moment, there are also a number of students in our team who got the opportunity to work in a mega-successful startup and gain work experience. Continuing our idea, we are introducing a new, unique "Globbing Student" membership, which will provide a number of benefits to students, and most importantly, the opportunity to participate in "Globbing Scholarship".
View more
View Less
Ginnovation
It's been 5 years since we met. Together we managed to introduce endless innovations and change the shopping culture in Armenia once and for ever. Globbing paved the way for other organizations, and Armenia was named the most innovative country in the region according to NBC and ABC. To do the almost impossible - to dedicate yourself to limitless innovation. Welcome to Ginnovation. From now on, every week we will introduce you to new big and small innovative features that will make online shopping even more convenient. We were the first to introduce:
• Online shopping stores
• Actual weight calculation
• First robotic innovation system
• Integration with Customs authorities
• The first automatic lockers in Armenia
• The first franchising program in Armenia and much more.
View more
View Less
Online Shopping Fest - the biggest E-commerce event in the region
On November 23, Globbing hosted the most awaited and largest event of the year in the field of e-commerce and shopping. Many celeb guests, thousands of visitors, trainings from speakers, tips on how to save money, endless positive vibes and surprises.
View more
View Less
Benefits
Teambuilding and corporate events
Local and online training package
"Baby born" package
Company performance-based bonuses
Reward System
Gamezone or fun activities
Staff referral program
Business trips
Professional Certification/College Reimbursement
Contact details
Website http://globbing.com
Phone: +37460616616
Address: 44/53 Hr. Kochar str., Yerevan, Armenia