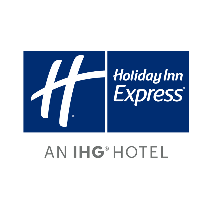 Chief cashier/accountant
Employment term: Permanent
Category: Tourism/Hospitality/HoReCa
Job type: Full time
Location: Yerevan
Job description:
Հոլիդեյ Ինն Էքսպրես Երևան հյուրանոցին ՇՏԱՊ անհրաժեշտ է՝ Գլխավոր գանձապահ/ հաշվապահ։
/en/chief-cashieraccountant
Job responsibilities
Հսկել ընկերության կանխիկ դրամական միջոցների շարժը։
Պատրաստել և գրանցել կանխիկ գործարքները` ընկերության դրամարկղային գրքում։
Դեբիտորական և կրեդիտորական պարտքերի հաշվառում, հաշվետվության կազմում և ներկայացում բաժնի ղեկավարին։
Աջակցել գույքագրման և ծախսերի վերահսկման հարցում։
Կատարել անմիջական ղեկավարի կողմից տրված այլ հանձնարարականներ։
Required qualifications
Բարձրագույն կրթություն (տնտեսագիտության ոլորտում բակալավրի աստիճան)
Հաշվապահական հաշվառման հմտություններ՝ հաշվային պլանի իմացությունը կդիտվի որպես առավելություն
Հաշվապահական ծրագրերի (ՀԾ, 1C) իմացությունը կդիտվի որպես առավելություն
Ռուսերեն, անգլերեն լեզուների իմացություն
Ուշադրություն
Պատասխանատվություն, կազմակերպվածություն
Required candidate level:
Mid level
Additional information
Ցանկացողները կարող են ուղարկել իրենց ինքնակենսագրականները հայերեն կամ անգլերեն լեզուներով hr@hiexyerevan.am էլ․ հասցեին: Հաղորդագրության թեմա դաշտում նշել պաշտոնը, որի համար դիմում եք:
Please clearly mention that you have heard of this job opportunity on staff.am
Professional skills
1c Accounting Software
Soft skills
Positive attitude
Detail-oriented
Result-oriented
Share this job via your favorite social media channel.
About Company
Holiday Inn Express Yerevan is the first IHG (Intercontinental Hotel Group) hotel in Armenia and in the region. Holiday Inn Express Yerevan, that has a unique concept for Armenia is located in the very heart of Capital Yerevan and overlooking the Mashtots Park, the hotel is within a walking distance to the Republic Square, and the great cultural monuments of Yerevan.The atmosphere at Holiday Inn Express Yerevan is bright, positive and young: being a smart and simple limited service hotel with 4th Generation Design of IHG, it is great for those who value their time and resources. The facility includes 130 rooms, and a modern well-equipped meeting room.
Contact details
Phone: 012222444