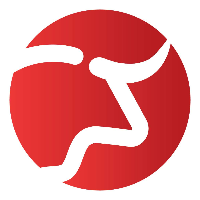 Dealer
Employment term: Permanent
Category: Finance Management
Job type: Full time
Location: Yerevan
Job description:
Armbrok is looking for a hard-working professional to join its dealing services division. The position directly reports to the Senior Dealer.
/en/dealer-14
Job responsibilities
accept and handle orders to buy/sell securities from customers;
execute exchange and OTC transactions in securities on behalf of the company (including repurchase deals) and on the customer's behalf and expense;
carry out brokerage and market maker transactions;
carry out operations in local and international markets;
assist in activities aimed at supporting the issuance and placement of securities by business customers;
communicate with partner companies and financial institutions, prepare securities buying and selling agreements, handle other relevant documentation;
follow up on the execution of the obligations undertaken by the company under securities buying and selling agreements;
monitor quotations for selected securities, submit analysis and reports as required;
collaborate with the company's registry-keeping and custody divisions on a daily basis;
accomplish other tasks and provide other professional assistance as assigned.
Required qualifications
University degree in economy or finance (Master's degree will be considered an advantage);
2-3 years of work experience; experience working in a securities brokerage/dealing-related capacity is highly desirable and will be considered an advantage;
candidates holding the Certificate of a dealer/broker providing investment services from the Union of Banks of Armenia will be given priority. Otherwise, the applicant must be willing to work towards obtaining the Certificate;
good command of the English language;
excellent coordination skills, ability to align priorities and meet deadlines;
dependable, discreet, and detail-oriented personality with high sense of responsibility;
good knowledge of office software; experience working with exchange/depository systems will be considered an advantage.
Required candidate level:
Mid level
Additional information
Аpply online via staff.am and follow entire application process.
Professional skills
Dealer
Soft skills
Detail-oriented
Security
Share this job via your favorite social media channel.
About Company
"Money has no ideas – we have" - WELCOME 
Armbrok is the oldest existing and one of the leading investment companies in Armenia with a major market share and a comprehensive list of financial services including Investment banking (fundraising, IPO, private placements); Brokerage and investment; Market making; Proprietary dealing; Business consulting; International trading; M&A; Registry keeping and custodian. Since its establishment in 1994, Armbrok has been offering individuals and corporate customers financial and investment services conforming to international standards and has put its best efforts to open as many doors as possible to institutional investors and companies so that it would be in their best interest to invest in securities of reputable Armenian companies.
Armbrok is a full member of the Armenia Securities Exchange.

 We look forward to having the pleasure of cooperating with you!  
Our Slogan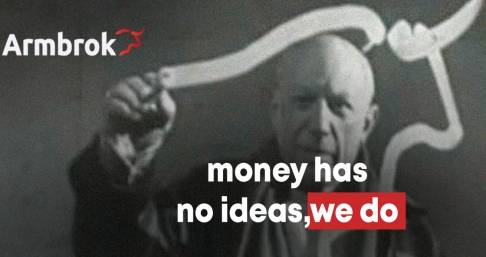 "Money has no ideas – we have"
View more
View Less
Our New Office
Armbrok opens new office in the very heart of Yerevan
View more
View Less
25 Bullish Years
2019թ. Հոկտեմբերի 25-ին Արմենբրոկը (Արմբրոկ) տոնեց իր գործունեության 25-ամյակը:
 ——
On 25 October, 2019 Armenbrok (Armbrok) celebrated being 25 years in business.
#ArmbroK
View more
View Less
Benefits
Annual bonus
Medical insurance
Teambuilding and corporate events
Complimentary tea, coffee and refreshments
Company performance-based bonuses
Special day-offs
Community and personal development
Gifts for different occasions
Free meals
Professional Development Reimbursement