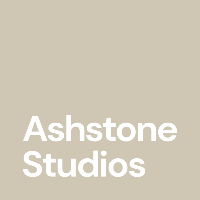 Marketing specialist
Employment term: Contract
Category: Marketing/Advertising
Job type: Full time
Location: Yerevan
Job description:
Hi, we're Ashstone Studios, a growing IT company located in the heart of Yerevan. We create modern websites for international customers and premium digital templates.
Looking for an experienced and enthusiastic Digital Marketing Specialist to join our freindly team!
/en/digital-marketing-google-ads-specialist-2
Job responsibilities
Compose, launch, and optimize social advertising campaigns using Google Ads and Facebook Ads Manager
Developing and implementing the company's marketing strategy
Plan, design and place targeted ads on search engines, social media, and other digital platforms
Prepare paid advertising performance reports, keep track of ad spend and conversions
Be aware of the latest digital marketing tools and techniques and including them into the company's strategy as appropriate
Required qualifications
Have an experience in Google Ads (Search, Display, Remarketing) and Facebook Ads is a must
At least 1 year experience in digital marketing, especially in digital advertising
Familiarity with marketing analytics and tracking tools, such as Google Analytics
A basic understanding of SEO factors that impact a site's ranking potential, including quality content, keyword focus, URL structure, title tags, meta descriptions, etc.
Understanding of Digital marketing trends and industry, best practices and ability to implement across programs
Good command of English and Russian
Experience in e-commerce, especially with Shopify will be a huge asset
A solid understanding of how to manage large media budgets
Proven ability to multi-task, prioritize, and meet deadlines
Required candidate level:
Not defined
Additional information
Аpply online via staff.am and follow entire application process.
Professional skills
Digital marketing
SEO
Market analysis
Facebook Ads
Marketing strategy
Google Ads
Soft skills
Positive attitude
Time management
Analytical skills
Share this job via your favorite social media channel.