Dispatcher
Employment term: Permanent
Category: Administrative/office-work
Job type: Full time
Location: Yerevan
Job description:
A Dispatcher, schedules, dispatches, monitors, and maintains daily work routes according to their urgency and importance, and responds to emergency and non-emergency calls to provide assistance and real-time information to his/her peers, business associates, and customers. He/she is also responsible to log and maintain records and share them with his/her direct manager(s) and/or other relevant departments(s) when and if required.
/en/dispatcher-66
Job responsibilities
Scheduling and dispatching Drivers, and Installers to appropriate locations according to predetermined schedules;

Relaying information such as work orders or other messages to and from Installers, supervisors, and relevant departments;

Communicating with Installers, customers, and supervisors or customers to resolve problems;

Preparing and maintaining daily work schedules and keeping them updated;

Being in charge of communications within an assigned territory, and keeping track of its schedules, routes, and key personnel;

Monitor the route, relay updates, and real-time information to relevant parties, and prioritize schedules according to their urgency and importance.
Required qualifications
Upper-Intermediate (B2) to a Advanced (C1) communication level in English;
High School Diploma or General Educational Development (GED) diploma or any other high school graduate equivalency certificate;
International (US/CAN) experience is a plus!
Required candidate level:
Mid level
Salary:
230000 AMD - 250000 AMD
Net
a month
Additional information
Professional skills
MS Excel
Customer Service skills
English
Google Suite
Soft skills
Time management
Problem solving 
Customer/service oriented
Detail-oriented
Logical thinking
Teamwork
Fast learning ability
Share this job via your favorite social media channel.
About Company
Since 2002, we have become masters of our craft: delivering and installing kitchen appliances at our customers homes. Our commitment to our customers, exceptional service and incomparable customer care keep our vendors to come back to us again and again.
Business Solutions LLC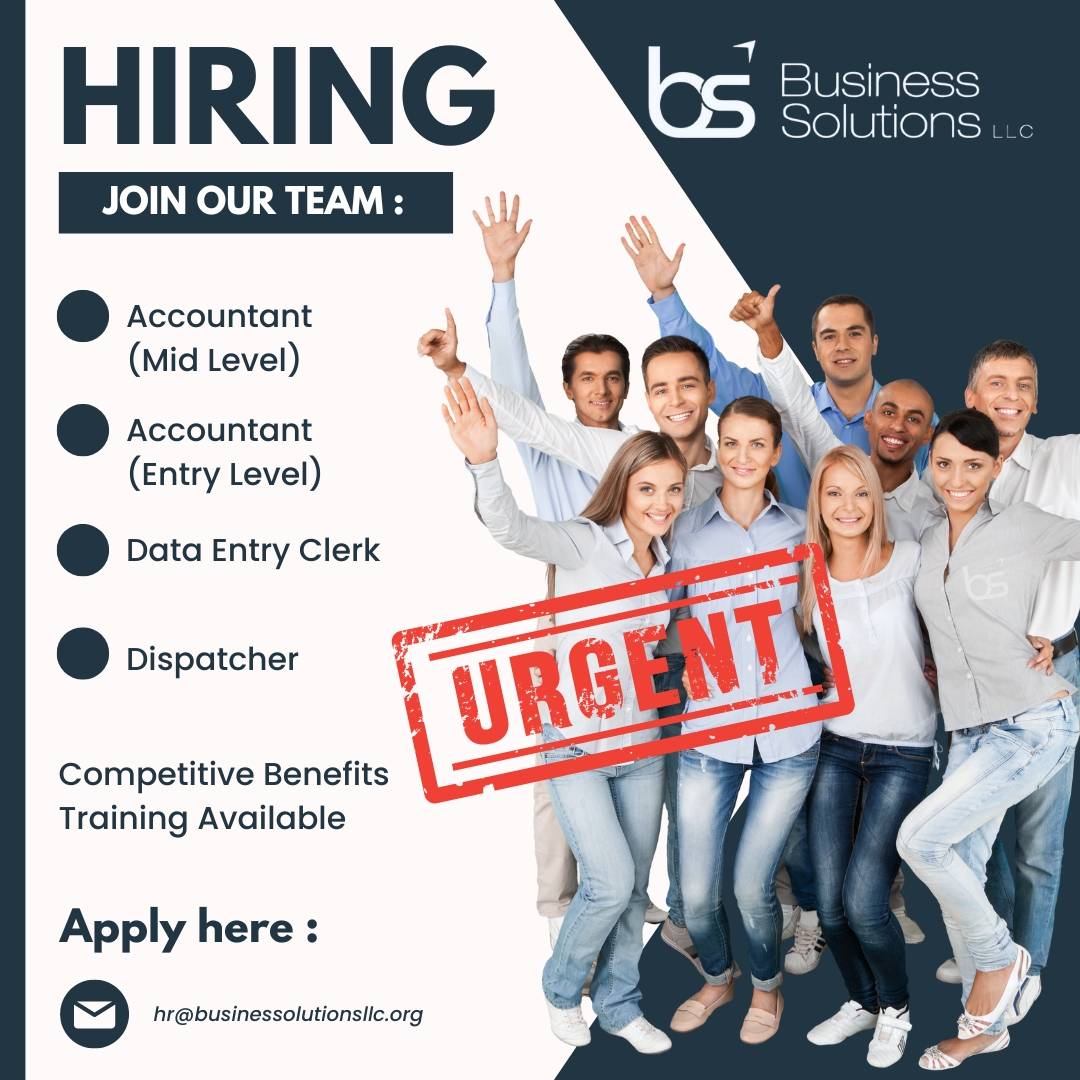 Business Solutions LLC is #seeking #candidates. #Applicants must have:
- Mid-level to fluency in #English;
- Advanced knowledge of #microsoftexcel, #googlesheets, and other #microsoftoffice and #GoogleSuite products;
-Communicate with different departments and divisions;
Our working hours correspond to that of our business partners and associates in the United States; Our working hours (shifts) are:
18:00 - 01:00 AMT
19:00 - 02:00 AMT
21:00 - 04:00 AMT
23:00 - 06:00 AMT
The following skills and characteristics will increase your favorability to be hired:
Ability to work #underpressure
Display a #caring attitude
#detailoriented
#teamplayer
Eager to #learn
#internationalexperience is a plus
#pleasantpersonality!
If you're interested, please send your #cv to hr@businessolutionsllc.org
View more
View Less
Benefits
Medical insurance
Complimentary tea, coffee and refreshments
Free parking
Family medical insurance
Special day-offs
No dress code
Paid vacations and sick time
Regular salary review
Loyalty bonus
Health insurance benefits
Contact details
Phone: +37477704944
Address: 74 Shirak St, Yerevan, Armenia