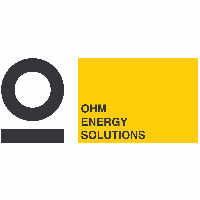 Engineer-designer
Employment term: Permanent
Category: Art/Design/Architecture
Job type: Full time
Location: Yerevan
Job description:
Մեր տեխնիկական թիմի համալրման համար պահանջվում են ճարտարագետներ:
/en/engineer-designer-4
Job responsibilities
տեղազննում
չափագրում
նախագծման աշխատանքներ
Required qualifications
1. Էլեկտրական սարքավորումների հետ աշխատանքի փորձ
2. Թիմում աշխատելու ունակություն
3. Բարձր պատասխանատվություն
4. Ինժեներական կրթությունը ցանկալի է
5. AUTOCAD, Excel, Word ծրագրերի իմացությունը կդիտվի որպես առավելություն
6. Օտար լեզուների իմացությունը կդիտվի որպես առավելություն
7. Ավտոմեքենայի առկայութունը պարտադիր է
8. Աշխատանքային փորձը պարտադիր է
Required candidate level:
Mid level
Additional information
Аpply online via staff.am and follow entire application process.
Professional skills
Architecture Design
Engineering
Project Planning
Soft skills
Responsibility
Reliability
Share this job via your favorite social media channel.
About Company
«OHM ENERGY» is a technical company, founded in 2016 by young, experienced professionals, whose practical and scientific experience, high quality products and services offered to customers, in a short period of time managed to gain a leading position in the Armenian energy market. The company helps its customers to get quality solutions in various fields of energy: power supply, electrical networks and systems, automation and protection systems, thermal energy, energy economics and ecology.
In a short period of time, the company, in cooperation with major European manufacturers, was able to acquire the exclusive right of an exclusive representative of the leading German solar panel manufacturer AE SOLAR and official partner of the manufacturer of SMA inverters in Armenia. The company also cooperates with major global manufacturers KACO, SolarEdge and Huawei.
Մեր առաքելությունը՝
Արդյունավետ օգտագործել վերականգնվող ռեսուրս հանդիսացող արևային էներգիան՝ որպես այլընտրանքային էլեկտրաէներգիայի ստացման աղբյուր:
Նպաստել Հայաստանում տնտեսության և բնակչության կենսամակարդակի բարձրացմանը՝ կրճատելով էլեկտրաէներգիայի ծախսը:
Նպաստել ոլորտում առկա խնդիրների լուծմանը և մատուցել էներգետիկական շուկայում որակյալ արտադրատեսակներ և ծառայություններ:
Աջակցել յուրաքանչյուրին միանալ «Կանաչ էներգիային»՝ առանց մեծ նախնական ներդրումների:
View more
View Less
Մեր տեսլականը՝
Արժևորելով որակը՝ ապահովել այնպիսի առաջընթաց, որը բնապահպանական խնդիրների ներդաշնակեցման և հավասարակշռման միջոցով կերաշխավորի ներկա և ապագա սերունդների կայուն զարգացումը:
View more
View Less
Contact details
Website https://www.ohmenergy.am
Phone: +37411220880
Address: 15a Alek Manukyan Street, Yerevan, Armenia