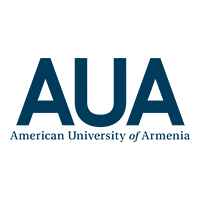 English Language Instructor, AUA Open Education
Employment term: Permanent
Category: Education/training
Job type: Fixed term contract
Location: Yerevan
Job description:
English Language Instructor, AUA Open Education
Job Location: Yerevan, Vanadzor, Gyumri, Yeghegnadzor, Dilijan, Stepanakert, Kapan, Goris.
Position Name: English Language Instructor
Opening date: 03/10/2023
Application Deadline: 03/31/2023
Employment Type: hourly pay range
Job Location: Yerevan, Armenia
Website: openeducation.aua.am
AUA Open Education is looking for highly qualified English Language Instructors to teach English courses for adults (e.g., General English for levels 1-6). The classes give students the opportunity to improve their all-around ability in English. Our courses are designed to develop listening, speaking, reading, and writing skills while providing a strong foundation of vocabulary and grammar.
"Open Education (OE) is the non-degree educational program of the American University of Armenia (AUA), especially geared for meeting the educational needs of individuals from diverse backgrounds and professions, as well as governments and corporate organizations. OE offers a comprehensive range of courses and certificate programs, including language classes, test preparation courses, and a wide range of professional development training. Through its regional centers around Armenia, OE expands opportunities for locals to thrive and contribute to the development of their communities. Additionally, OE provides testing services on behalf of various standardized tests for college admission and exams for international professional certification."
/en/english-language-instructor-aua-open-education
Job responsibilities
Duties:
Use provided training materials to plan and conduct English language classes

Use a variety of teaching techniques and approaches, to develop students' listening, reading, writing, and speaking skills

Adjust teaching techniques and approaches to the student's individual learning styles and professional needs

Identify students with specific needs and develop tailored strategies for them

Administer exams and assessments, and conduct other informal or formal evaluations of students' learning progress

Apply classroom management techniques to provide a respectful, student-centered environment conducive to learning

Assist with the recording of audio or video materials to be used in conjunction with established language training curricula or as ancillary resources for self-directed student study

Write progress reports for students

Undertake administrative tasks, such as keeping student registers and attendance records

Cooperate with the Open Education administrative and teaching staff (e.g., class scheduling finalization, participation in marketing events for the language school)

Perform other duties as assigned or deemed necessary
Required qualifications
Required Qualifications:
Bachelor's or Master's degree in a foreign language, linguistics, or a related field

Minimum two years of full-time teaching experience

Experience integrating instructional technology in teaching and assessment

Preferably a native speaker of the English language

Knowledge of Armenian is preferred

Knowledge of contemporary pedagogy in the area
Required candidate level:
Mid level
Additional information
Preferred Qualifications:
TEFL or TESOL certification such as the Certificate in Teaching English to Speakers of Other Languages (CELTA)
Note: There is an option to teach not only in your place of residence but also in communities around it where Open Education centers are located.
Professional skills
Teaching/training experience
Soft skills
Written communication skills
Positive attitude
Coaching /mentorship
You can apply for this job just by following Application procedure.
Application procedures
Application procedure: Qualified candidates should submit a brief cover letter, CV, and contact information of three references to jobs@aua.am with the subject heading "English Language Instructor, AUA Open Education."
Please clearly mention that you have heard of this job opportunity on staff.am
Share this job via your favorite social media channel.
About Company
The American University of Armenia (AUA) is a private institution of higher learning, offering a global education in Armenia.
AUA is affiliated with the University of California and accredited by the WASC Senior College and University Commission, 985 Atlantic Avenue, #100, Alameda, CA 94501, 510.748.9001.
Founded in 1991, AUA provides a high-quality, graduate and undergraduate education that encourages civic engagement and promotes democratic values, fostering scholarship in a setting that values and develops academic excellence, free inquiry, integrity, scholarship, leadership, and service to society.
AUA's graduate program offers master's degrees in eight fields of study: Business Administration, Industrial Engineering and Systems Management, Computer and Information Science, Political Science and International Affairs, Economics, Public Health, Law, and Teaching English as a Foreign Language. These programs are intended to develop critical analysis and depth of knowledge through advanced coursework, independent study, and research.
AUA's undergraduate program offers bachelor's degrees in English and Communications, Computer Science, and Business. Through its undergraduate courses, the University offers students depth of knowledge for career preparation and further studies as well as breadth and a foundation of general knowledge and skills for life-long learning.