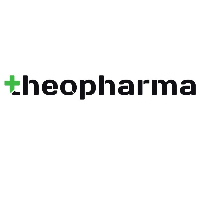 Executive General Manager of Pharmacy Chain
Employment term: Permanent
Category: Healthcare/Pharmaceutical
Job type: Full time
Location: Yerevan
Job description:
The Executive General Manager of the Pharmacy Chain, in cooperation with territorial managers and administrative staff, is responsible for providing an overall strategic direction for the organization.
/en/executive-general-manager-of-pharmacy-chain
Job responsibilities
He/She:
• Maintains appropriate working relationships with pharmacy managers across the chain to design operating systems and implement financial controls consistent with organizational policies, procedures, and compliance guidelines.
• Serves as a primary contact for pharmaceutical sales representatives and distributors and ensures inventory data maintenance across the chain.
• Allocates and assigns staff, in cooperation with the HR department, to meet departmental and organizational service needs.
• Directs and oversees the chain pharmacy financials (budgeting, benchmarking, purchasing) and ensures sales targets are met.
• Oversees, reviews, analyses, and recommends enhancements to programs and processes to increase the efficiency and effectiveness of pharmaceutical supply chain management.
• Works collaboratively with the pharmacy management teams to ensure the highest level of customer service, constantly looking for innovative ways to enhance service.
Required qualifications
Requirements:
• Higher education in the Life Sciences field. An advanced degree in business or management would be considered an asset.
• A minimum of five years of experience in managing pharmacies.
• Demonstrated critical thinking and problem-solving skills.
• Extensive knowledge of supervisory principles and techniques.
• Updated working knowledge of pharmaceutical policies and procedures in Armenia.
• Ability to manage multiple projects simultaneously and establish priorities.
• Strong interpersonal and advanced communication skills.
• Native fluency in Armenian and Russian. Advanced working proficiency in English.
• Advanced computer skills.
Required candidate level:
Senior
Additional information
Interested candidates are encouraged to submit their CVs to hr@theopharma.am with the subject "Pharmacist". Please, mention in the text part of the email that you learned of this job opportunity through Staff.am
Please clearly mention that you have heard of this job opportunity on staff.am
Professional skills
Business management
Pharmacology
Analytical thinking
Workforce management
Soft skills
Leadership skills
Written communication skills
Time management
Ability to work under pressure
Share this job via your favorite social media channel.
About Company
՛՛Theopharma LLC՛՛ was established in 1999. Today it is one of the largest pharmaceuticals and health care products distributor in Armenia. It performs both wholesale and retail trade. The retail trade is done through 60 pharmacies belonging to the company.
Benefits
Annual bonus
Annual salary review
Medical insurance
Teambuilding and corporate events
Complimentary tea, coffee and refreshments
Flexible working schedule
Free meal(s)/Coupons
Free parking
Day off
Company performance-based bonuses
Reward System
Employee Discounts & Perks