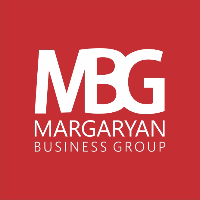 Financial Analyst
Employment term: Permanent
Category: Finance Management
Job type: Full time
Location: Yerevan
Job description:
Margaryan Business Group ընկերությունը հիմնադրվել է 2013թ․-ին՝ ստեղծելով նոր համ և որակ հայաստանյան հյուրընկալության ոլորտում։ Ներկայումս MBG գործող բրենդներն են Լուի Շարդենը, Ալյասկան, Ոստանն ու Չինարը, որոնք մշտապես որակ և նրբաճաշակություն են թելադրում շուկայում:
Margaryan Business Group ընկերությունը փնտրում է ֆինանսական վերլուծաբան` իր մեծ թիմը համալրելու նպատակով։
/en/financial-analyst-243
Job responsibilities
Պահեստային ապրանքների գույքագրում և ստացված տվյալների ամփոփում

Կառավարչական հաշվառման տվյալների ուսումնասիրություն, վերլուծություն, արդյունքների և դիտարկումների համակարգված, մատչելի ու գրագետ ներկայացում

Ֆինանսական հաշվետվությունների վերլուծություն

Վերլուծության արդյունքների հիման վրա համապատասխան հաշվարկների իրականացում
Required qualifications
Բարձրագույն տնտեսագիտական կրթություն

Առնվազն 2 տարվա աշխատանքային փորձ (ցանկալի է` ՀոՌեԿա ոլորտում)

Համակարգչային գիտելիքներ, MS Office ծրագրի գերազանց իմացություն

Հաշվապահական ծրագրերի իմացություն (IIKO ծրագրի իմացությունը կդիտվի որպես առավելություն)

Հայերեն և ռուսերեն լեզուների գերազանց իմացություն (անգլերեն լեզվի իմացությունը կդիտվի որպես առավելություն)

Վերլուծական մտածողություն, պատասխանատվության զգացում, պատրաստակամություն

Արագաշարժություն, ուշադրության առկայություն, բարձր կատարողականություն
Required candidate level:
Mid level
Additional information
Աշխատանքին դիմելու համար կարող եք ուղարկել Ձեր ինքնակենսագրական տվյալները (CV) hr@mbgroup.am հասցեին` 'Subject' դաշտում անպայման նշելով պաշտոնի անվանումը («Ֆինանսական վերլուծաբան»):
Please clearly mention that you have heard of this job opportunity on staff.am
Professional skills
Financial analysis
Accounting
MS Office
Economics
Soft skills
Analytical skills
Logical thinking
Critical thinking
Teamwork
Result-oriented
Hardworking
Attention to details
Share this job via your favorite social media channel.
About Company
Founded in 2013, Margaryan Business Group has made a breakthrough in food industry in Armenia, thus creating a new taste and level for restaurants and cafes. Well-known and highly demanded restaurant brands Louis Charden, Hans&Franz, Alaska by Hans&Franz, Chinar, Tsirani Garden/Home and Vostan by Tsirani make Margaryan Business Group best quality and delicious food serving company in Armenia. A strong, customer-focused approach, conformance to global standards and the constant quest for top-class quality have enabled Margaryan Business Group to sustain leadership in food industry for over 5 years.
Contact details
Phone: +37444540002
Address: 8 Isahakyan Street, Yerevan, Armenia