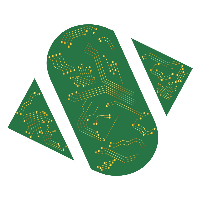 FPGA IP Simulation Model Development Engineer / Yerevan Branch
Employment term: Permanent
Category: Software development
Job type: Full time
Location: Yerevan
Job description:
We are hiring FPGA IP Simulation Model Development Engineer to join our growing team! You will operate within a highly stimulating environment and work with international projects by Microchip Technology Inc.
/en/fpga-ip-simulation-model-development-engineer-yerevan-branch-28
Job responsibilities
Develop preSilicon functional validation tests to verify system
Create test plans for RTL validation
Define and run system simulation models
Find and implement corrective measures for failing RTL tests
Analyze and use results to modify testing

Required qualifications
BS degree and MS in Computer Science or in a related field
At least 6 years experience in simulation model development and supporting
Strong knowledge of Verilog
Ability to write and debug behavioral model
Ability to understand older models and make changes
Ability to understand a specification and create the behavioral model
Knowledge of SV preferred, along with coverage concepts
Good working knowledge of Modelsim and debugging techniques
Required candidate level:
Senior
Additional information
Аpply online via staff.am and follow entire application process.
Professional skills
Verilog
UVM
Soft skills
Written communication skills
Positive attitude
Problem solving 
Teamwork
Share this job via your favorite social media channel.
About Company
Instigate Semiconductor was founded in August 2020 as one of the member companies of Instigate Group. With expertise in EDA, Instigate Semiconductor focuses on FPGA development and provides solutions to the market leaders of microcontroller and semiconductor manufacturers. 
Instigate Semiconductor CJSC in partnership with the Microchip Technology Inc. company performs activities in EDA sphere, particularly:
FGPA Design and Development
Digital Design
Logical Verification
Software Development
Quality Assurance
Our growing team is happy to find new members. Successful candidates are offered with an environment for professional growth and overcoming challenges. Along with all these, the company offers working conditions that meet the market demand.
Our addresses:

Head Office:
134/1 Tsarav Aghbyur Str, 0052, Yerevan, Armenia

Gyumri branch 
1 Alex Manoogian Street, Gyumri, Armenia

Vanadzor branch 
11/4 Vardanants Street, Vanadzor, Armenia
Ijevan branch
4/25 Valans Street, Ijevan, Armenia.
Benefits
Annual salary review
Medical insurance
Teambuilding and corporate events
"Baby born" package
Free parking
Day off
Reward System
Company performance-based bonuses
13th salary
No dress code
Professional Certification/College Reimbursement
Parental Leave
Wedding gift/ Marriage package
Shooting Trainings