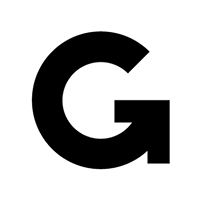 Հաշվապահ
Employment term: Permanent
Category: Accounting/Bookkeeping/Cash register
Job type: Full time
Location: Yerevan
Job description:
Գլոբբինգ ընկերությունը փնտրում է հաշվապահի։
/en/hashvapah-696
Job responsibilities
Գործառնությունների մուտքագրում շրջանառության տեղեկագրում,
Գործուղման փաստաթղթերի հավաքագորւմ, ստուգում և համապատասխանեցում ՀՀ Օրենսդրական պահանջներին
Հաշիվ ապրանքագրերի / Հաշվարկային հաշիվների դուրսգրում
Գործընկեր կազմակերպությունների հետ մնացորդների համապատասխանեցում
Գործընկեր կազմակերպությունների հետ հանձնման - ընդունման ակտերի պատրաստում
Ընկերության տարեկան Ֆինանսական արդյունքի, Ֆինանսական վիճակի և Ընկերության ներքին ընթացակարգերով և օրենքներով սահմանված այլ հաշվետվությունների պատրաստման աջակցում
Մասնակցություն շաբաթական/ամսական/տարեկան հաշվետվությունների պատրաստման ընթացքին
Օրական/շաբաթական/ամսական հաշվետվությունների պատրաստում և ներկայացում,
Անմիջական ղեկավարի կողմից տրված այլ հանձնարարությունների կատարում։
Required qualifications
Առնվազն 1 տարվա աշխատանքային փորձ
Բարձրագույն կրթություն (ֆինանսներ, հաշվապահություն)
Տեղական հարկային և հաշվապահական օրենսդրության գերազանց իմացություն
ՀԾ և E-Invoicing ծրագրերով աշխատնքի փորձ
Microsoft Office և Google Docs ծրագրային փաթեթների իմացություն
Ուշադրություն դետալների նկատմամբ, հանձնարարականների ժամկետների պահպանման ունակություն
Դրական վերաբերմունք, դինամիկ միջավայրում աշխատելու պատրաստակամություն
Հայերեն, ռուսերեն և անգլերեն լեզուների իմացություն
Required candidate level:
Not defined
Additional information
Հետաքրքրվածները կարող են իրենց ինքնակենսագրականներն ուղարկել careers@globbing.com էլ․ հասցեին։
Խնդրում ենք հստակորեն նշել, որ աշխատանքի մասին տեղեկացել եք staff.am-ի միջոցով:
Please clearly mention that you have heard of this job opportunity on staff.am
Please clearly mention that you have heard of this job opportunity on staff.am
Professional skills
ArmSoft accounting software
Tax legislation of RA
E-invoicing
Tax accounting
Soft skills
Personal branding
Time management
Teamwork
Sense of responsibility
Stress management
Share this job via your favorite social media channel.
About Company
Globbing is an international corporation that unites 11 countries. The company currently operates in Armenia, Kazakhstan, Uzbekistan, Kuwait and carries out deliveries from 7 countries. It is constantly on the path to global expansion. The world-famous ABC News and NBC News recognized the brand as a mega-successful startup. The main goal of the company is to make Armenia more famous and strong. At the moment Globbing has more than 300 employees.
Education is the best investment!
At Globbing, we believe that education is the best investment. About 630 students have worked or completed professional training with the Globbing team for the last five years. At the moment, there are also a number of students in our team who got the opportunity to work in a mega-successful startup and gain work experience. Continuing our idea, we are introducing a new, unique "Globbing Student" membership, which will provide a number of benefits to students, and most importantly, the opportunity to participate in "Globbing Scholarship".
View more
View Less
Ginnovation
It's been 5 years since we met. Together we managed to introduce endless innovations and change the shopping culture in Armenia once and for ever. Globbing paved the way for other organizations, and Armenia was named the most innovative country in the region according to NBC and ABC. To do the almost impossible - to dedicate yourself to limitless innovation. Welcome to Ginnovation. From now on, every week we will introduce you to new big and small innovative features that will make online shopping even more convenient. We were the first to introduce:
• Online shopping stores
• Actual weight calculation
• First robotic innovation system
• Integration with Customs authorities
• The first automatic lockers in Armenia
• The first franchising program in Armenia and much more.
View more
View Less
Online Shopping Fest - the biggest E-commerce event in the region
On November 23, Globbing hosted the most awaited and largest event of the year in the field of e-commerce and shopping. Many celeb guests, thousands of visitors, trainings from speakers, tips on how to save money, endless positive vibes and surprises.
View more
View Less
Benefits
Teambuilding and corporate events
Local and online training package
"Baby born" package
Company performance-based bonuses
Reward System
Gamezone or fun activities
Staff referral program
Business trips
Professional Certification/College Reimbursement
Contact details
Website http://globbing.com
Phone: +37460616616
Address: 44/53 Hr. Kochar str., Yerevan, Armenia