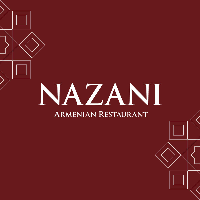 Գլխավոր Հաշվապահ
Employment term: Permanent
Category: Accounting/Bookkeeping/Cash register
Job type: Full time
Location: Ashtarak
Job description:
Նազանի ռեստորանը աշխատանքի է հրավիրում HoReCa ոլորտում աշխատանքային փորձ ունեցող Գլխավոր հաշվապահի:
/en/hashvapah-737
Job responsibilities
Հարկային և ֆինանսական հաշվետվությունների պատրաստում և ներկայացում ՀՀ հարկային տեսչություն, ինչպես նաև այլ պետական կամ տեղական ինքնակառավարման մարմիններ,
Հարկային և այլ պարտադիր վճարումների իրականացում ` ՀՀ օրենսդրությամբ նախատեսված ժամկետներում և կարգով
Մասնակցություն Ընկերության բյուջեի պլանավորմանը և բյուջեի կատարման ընթացքի վերահսկմանը
Ստացված հաշիվների և ծառայությունների ձևակերպում. Բանկային փոխանցումների կատարում
Հաշիվների դուրսգրում (E-invoicing) 7 ՀԾ ծրագրում ձևակերպում
Օրական և միջանկյալ ներքին ֆինանսական հաշվետվությունների կազմում և ներկայացում ( եկամուտների և ծախսերի մասին հաշվետվություն,դրամական միջոցների մնացորդի և շարժի, դեբիտորական և կրեդիտորական պարտքերի և այլն)
Դրամարկղային գրքերի վարում, մուտքի և ելքի օրդերների կազմում, հսկողություն, Taxservice-ի և ձևակերպումների ճշտության ստուգում ՀԾ ծրագրում
Հիմնական միջոցների հաշվառման վարում
Աշխատավարձի հաշվարկ և ձևակերպումներ
Required qualifications
Բարձրագույն կրթություն հաշվապահության, ֆինանսների ոլորտներում
Առնվազն երկու տարվա աշխատանքային փորձ HoReCa ոլորտում
Հարկային օրենսդրության գերազանց իմացություն
Օտար լեզունների բավարար իմացություն
Տարբեր իրավիճակներում կողմնորոշվելու ունակություն
Microsoft Office, e-Invoicing, Iiko ՀԾ ծրագրերի իմացություն
Վերլուծական մտածողություն և հետևողականություն
Required candidate level:
Mid level
Additional information
Բոլոր այն անձինք, ովքեր հետաքրքրված են և ունեն համապատասխան աշխատանքային փորձ  կարող են իրենց CV-ն ուղարկել career@armeniawine.am  էլեկտրոնային փոստի հասցեին: Խնդրում ենք էլ. նամակի անվանման դաշտում հստակ նշել հաստիքի անվանումը:
Please clearly mention that you have heard of this job opportunity on staff.am
Professional skills
ArmSoft accounting software
Accounting
Soft skills
Time management
Share this job via your favorite social media channel.