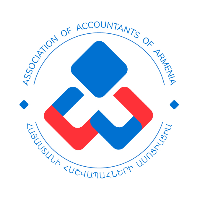 Հաշվետար
Employment term: Permanent
Category: Accounting/Bookkeeping/Cash register
Job type: Full time
Location: Yerevan
Job description:
Հայաստանի հաշվապահների Ասոցիացիան աշխատանքի է հրավիրում հաշվետարի:
/en/hashvetar-211
Job responsibilities
հաշիվների դուրսգրում
Բանկային փոխանցումների իրականացում
Ապրանքների մուտքագրում և դուրսգրում
Required qualifications
Անհրաժեշտ հմտություններ (ոչ պարտադիր)
Պահանջներ՝
• Բարձրագույն կրթություն (ցանկալի է՝ տնտեսագիտության, ֆինանսների կամ հաշվապահության, տեղեկատվական տեխնոլոգիաների ոլորտներում)
• աշխատանքային փորձը ցանկալի է
• E-invoicing ծրագրի իմացություն
• Պատասխանատվության զգացում
• Մանրուքների նկատմամբ ուշադրություն
Required candidate level:
Junior
Additional information
Հետաքրքրվող անձինք կարող են իրենց ինքնակենսագրականը փոխանցել  hr.armaa@gmail.com  էլ. հասցեին, subject դաշտում նշելով հաստիքի  անվանումը: 
Այլ հարցերի դեպքում կարող եք զանգահարել 041-60-10-29 հեռախոսահամարով:
Please clearly mention that you have heard of this job opportunity on staff.am
Professional skills
Accounting
Report generation
Soft skills
Ability to work independently
Personal branding
Customer/service oriented
Detail-oriented
Share this job via your favorite social media channel.
Մեր առաքելությունը
Բարելավել Հայաստանի գործարարների տնտեսական բարեկեցությունն ու կյանքի որակը` ապահովելով նրանց համար առավելագույն շահավետ և նվազագույն ռիսկային գործարար պայմաններ։
Մեր առաքելության իրականացման ուղիներն են.
Հաշվապահական և հարկային հաշվառմանն առնչվող`
Ռիսկերի և հատուցումների բացահայտում, խնդիրների լուծման առաջարկների և խորհուրդների տրամադրում,
փաստաթղթաշրջանառության գործընթացներից ու մասնագիտական պատասխանատվությունից ազատում,
օրինական շահերի պաշտպանություն:
View more
View Less
Մեր առաջնահերթությունները
Բարձրորակ և մատչելի ծառայություններ
Հաճախորդների խնդիրների ամբողջական լուծումներ
Հաճախորդների վստահություն և համակրանք
Թիմի անդամների արժեքային համակարգ
Թիմի անդամների առողջություն և տրամադրություն
Թիմի անդամների սոցիալական  հմտություններ
Թիմի անդամների մասնագիտական հմտություններ
Թիմի անդամների մոտիվացիա և նվիրվածություն
Պետական և հանրային շահ
Ընկերության բարձր վարկանիշ
Ընկերության կայուն եկամուտ
View more
View Less
Մեր արժեքները
Ազնվություն
Բարիություն
Անկեղծություն
Բարեխղճություն
Արդարություն
Օբյեկտիվություն
Հուսալիություն
Պատասխանատվություն
Կարգապահություն
Թափանցիկություն
Գաղտնապահություն
Համարձակություն
Նպատակամետություն
Նախաձեռնողականություն
Պատրաստակամություն
Հոգատարություն
Հանդուրժողականություն
Հետևողականություն
Ինքնակրթություն
Աշխատասիրություն
Արհեստավարժություն
Նորարարություն
View more
View Less
Benefits
Teambuilding and corporate events
Business trips
Parental Leave
Contact details
Phone: +37411600000
Address: Երևան Վաղարշյան 12, Yerevan, Armenia