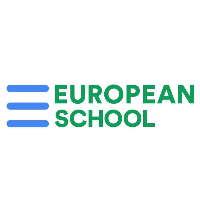 Head of Communication and Development Programs
Employment term: Permanent
Category: Quality Assurance /Control
Job type: Full time
Location: Yerevan
Job description:
Education is a field that requires professionals to be passionate about their work. They must also have the knowledge and skills necessary to communicate effectively with students, parents, teachers, administrators, etc. Head of Development Programs oversee all aspects of the school's educational programs.
The Head of Development Programs may oversee everything from curriculum development to teacher training to student assessment. They may also be responsible for developing partnerships with local businesses or other organizations to provide additional opportunities for students outside the classroom.
/en/head-of-communication-and-development-programs
Job responsibilities
Establishing academic goals for students and ensuring that they meet international standards for academics
Managing student discipline issues such as responding to student complaints about teachers or dealing with disciplinary issues such as bullying or drug use
Overseeing curriculum development and academic standards at schools
Ensuring that all students are receiving appropriate educational services such as counseling, tutoring, or special education programs
Working with parents to ensure they understand their child's progress and have an active role in their child's education
Developing policies and procedures to ensure that all students receive a high-quality education
Develop, write, coordinate and oversee innovative, specialized projects within the Early Years, Primary and Secondary, and Further Education curriculum, including the development of relevant work materials and workbooks
Work in partnership with HOE Directors/Assistants, Heads, and Coordinators to develop the curriculums including high-quality schemes of work mapped to curriculum outcomes, relevant to the target audience
Development of progression pathways and instigation of such, including accreditation; recording outcomes
Develop and deliver the Education and Skills strategy including the qualification framework and apprentice strategy
Manage targets for the World Education zones and seeking for the international partnerships
Establish and extend relationships with members of local partnerships and boards, particularly around education and skills
Contribute to the processes of forward planning and development of programs.
Identify PR opportunities and case studies
Promoting English-speaking community and English Language Department activities
Required qualifications
Education- master's degree
Teaching/tutoring qualification
Fluency in English both in written and oral forms
Computer science knowledge
Required candidate level:
Senior
Additional information
Аpply online via staff.am and follow entire application process.
Soft skills
Leadership skills
Negotiation skills
Written communication skills
Positive attitude
Time management
Problem solving 
Conflict resolution skills
Adaptability
Flexible
Decision making
Critical thinking
Teamwork
Ability to work under pressure
Multitasking
Stress management
Share this job via your favorite social media channel.