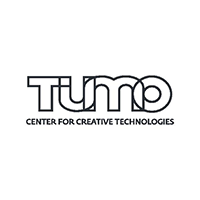 Head of People Operations
Employment term: Permanent
Category: Human Resources
Job type: Full time
Location: Yerevan
Job description:
As TUMO continues to expand and to take on challenging new projects, our ability to nurture and grow our team has taken on strategic importance. We are seeking a dynamic and innovative Head of People Operations who is skilled in building relationships and has a passion for cultivating and growing a talented team. With a focus on managing organizational change effectively, the role is responsible for establishing an environment that allows our team to flourish and succeed.
You will need to propose and realize innovative and practical solutions that synergize operational processes and people management. You will spearhead the process of gathering and analyzing input from stakeholders, identifying areas for improvement, and implementing programs that support the growth and development of TUMO's employees.
Importantly, the Head of People Operations will also serve as an ambassador for the organization's culture and values, ensuring that they are clearly communicated, consistently upheld, and integrated into all aspects of TUMO's operations. This is a rare and exciting opportunity to make a significant impact within the organization.
/en/head-of-people-operations-1
Job responsibilities
Strategy & Leadership
Collaborate with TUMO's executive leadership team to ensure that all human resources and organizational cultural initiatives align with TUMO's overall long-term strategy
Ensure that TUMO's mission and vision are effectively communicated and promoted throughout the organization at all levels
Analyze key people data and trends in support of strategic priorities and provide recommendations for appropriate action as needed
HR Management
Manage and provide direction to the HR team on work priorities, budget and staff resources, strategic planning, policy development, organizational management, and staff management issues as needed
Be accountable for all Human Resources functions including, but not limited to, onboarding and offboarding, performance and talent management, staff productivity, recognition and morale, staff rewards and incentives, compensation, benefits and leave, disciplinary matters, occupational health and safety and training and development
Perform internal organizational reporting (i.e. monthly, quarterly and annual reporting to the executive team.)
Assist the Executive Team with planning, budgets and reporting, including People & Culture results and trends
People Development
Continually improve TUMO's onboarding and induction process, making sure that employees feel welcomed, informed and equipped to excel in their roles
Define a framework to ensure that the people management process is consistently implemented across TUMO. The framework must nurture people and make them feel truly integrated into TUMO, providing them with clear goals and career progression routes while maintaining morale and motivation
Work with TUMO Managers to define benchmark objectives for all roles within TUMO and to provide clarity of performance against them
Define organizational core competencies, role based performance metrics, 360-degree feedback, coaching, and annual performance reviews
Ensure that all staff make an effective contribution to TUMO by providing the TUMO Team with a mechanism to monitor and track their performance
Manage TUMO's professional development programming, identifying and implementing training and development opportunities for individuals and teams
Organizational Development & Culture
Implement a rewards and incentives scheme that is designed to remain flexible, transparent and equitable at all times
Help ensure that TUMO is an inclusive workplace where all employees feel valued and can thrive through training, coaching, and overall strategy and practice
Contribute to the development of a robust culture through role modelling TUMO's values and the behaviors which drive this culture
Design and lead initiatives including research (e.g. employee engagement surveys and exit interviews) to maximize engagement and build organizational commitment to the desired culture
Required qualifications
About You
Your Traits
You're a genuine people person who takes pride and pleasure in developing talent and creating engaging workplace cultures and environments for staff
A team player who enjoys building, creating, and executing new strategies
Trustworthy in managing sensitive situations and information; you are discrete, professional, and possess excellent judgment
Collaborative; you enjoy gathering stakeholder input to create innovative shared solutions that meet the needs of the organization
Comfortable with the uncertain; you are motivated to move forward, make decisions, and finalize details quickly once information is available
You believe in the talent and potential of TUMO and its mission to change the world through the education of teens
Your skills & abilities
Excellent verbal and written communication skills
Strong supervisory, leadership and coaching skills
Excellent interpersonal and conflict resolution skills
Willingness to roll up your sleeves to get things done
Excellent organizational skills and attention to detail
Strong work ethics, good analytical capabilities and problem-solving skills
Outstanding professionalism, maintaining the highest levels of confidentiality, discretion, integrity, and maturity even under stressful situations
Strong project management and process implementation skills
Knowledgeable and experienced in regard to varied human resource information systems
Aligned with and commitment to TUMO's core values and long-term vision
Possessing a sense of humor and valuing humility and striving for a productive work-life balance
Your Experience & Qualifications
Substantial experience in leading HR management in high-performing organizations
Bachelor's Degree; Masters preferred
High level of proficiency in English; Armenian is a plus but not required


Benefits

Health Insurance and discount on travelers insurance
Assistance with work permit and opening a bank account if needed
Extra New Year paid holidays: 3rd, 4th and 5th of January
5 days of Personal Leave
Birthday and Sick leave
TUMO is an equal opportunity employer who values, supports and thrives on diversity. Employment is decided on the basis of qualifications, merit and business need for all individuals.
Required candidate level:
Senior
Additional information
Interested candidates should submit a resume via our career portal by clicking here.
Please clearly mention that you have heard of this job opportunity on staff.am
Professional skills
Initiative
Share this job via your favorite social media channel.
About Company
TUMO, an initiative of Simonian Educational Foundation, is a free of charge after-school learning program for teenagers at the intersection of technology and design. Thousands of students attend TUMO on a regular basis and participate in its innovative, self-paced program. Its educational framework is based on a proprietary platform that promotes learning through interactive game-like levels, exposing users to increasingly challenging activities. TUMO's educational methodology is based on a large set of self-instructional activities that each of the Center's students assembles into a personal learning plan in the areas of animation, game development, web development and filmmaking. To learn more about TUMO Center for Creative Technologies, please visit: www.tumo.org 
TUMO BENEFITS
TUMO Center for Creative Technologies not only offers employees a stimulating environment to work and create; but also some very interesting benefits! Employees are encouraged to enjoy a better work-life balance through flexible working hours. Flexible working hours grants our employees more control over their daily work schedules! We at TUMO care for the wellbeing of our employees, thus offer a medical, vision and dental insurance package as well as various discounts at local fitness facilities and traveler's insurance packages.We believe in recognizing accomplishments not only in the workplace but also in employee's personal lives. Thus, TUMO encourages employees to celebrate their birthday by giving them an additional day off to take time off to celebrate their day. In an effort to assist employees who have repatriated to Armenia, TUMO offers new hires the initial work permit for working in the Republic of Armenia and overall repatriation counseling which includes but is not limited to, assistance in opening a bank account; applying for citizenship or residency and so on. 
--
What is TUMO?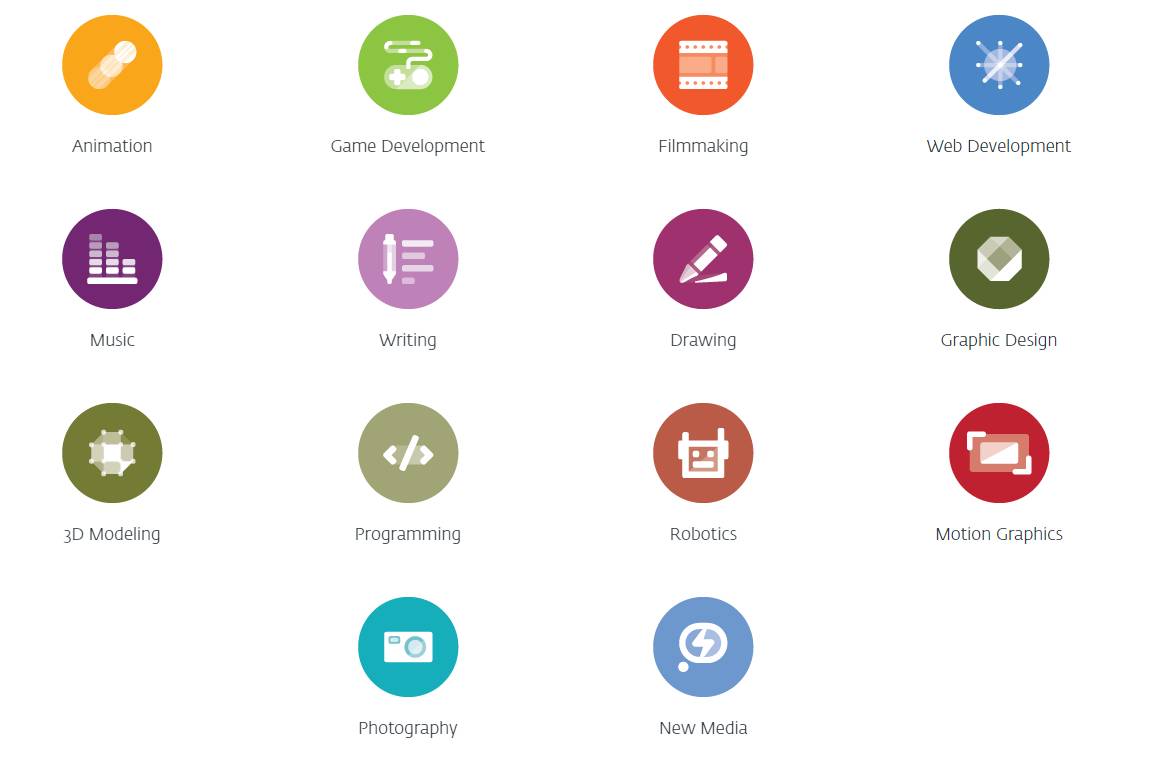 TUMO is a new kind of educational experience at the intersection of technology and design.
At TUMO, teens learn because they want to. They're given the tools and knowhow they need to reach their maximum potential, and they chart their own learning path through hands-on activities, workshops and projects.
The TUMO learning program is made up of self-learning activities, workshops and project labs around 14 learning targets. Teens combine these into personal learning paths that adapt to their evolving preferences and rate of progress.
View more
View Less
Our Locations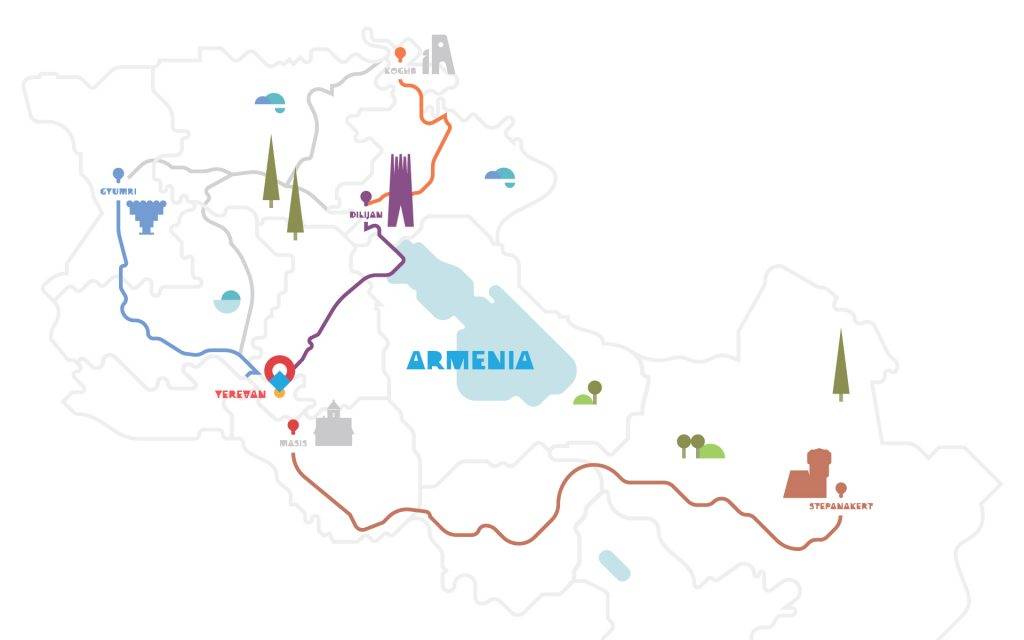 TUMO has centers in Yerevan, Dilijan, Gyumri and Stepanakert and work is underway to open centers in Koghb and Masis. TUMO Boxes are already in operation in the towns of Berd, Gavar, Sevan, Vayk, Kapan and Martakert. Many more TUMO Boxes will open soon in various towns throughout Armenia and Artsakh. Outside of Armenia, there are centers in Paris, Beirut, Moscow, Tirana, Berlin and Lyon. Centers will soon open in several other cities around the world.
View more
View Less