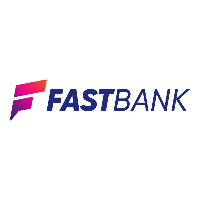 Accountant for the UK office
Employment term: Permanent
Category: Banking/credit
Job type: Full time
Location: Yerevan
Job description:
Fast Bank CJSC is looking to employ an enthusiastic and driven Accountants for our office in the UK. An outstanding candidate should be detail-oriented and able to demonstrate excellent administrative and organizational skills.
/en/accountant-for-the-uk-office
Job responsibilities
Approval of records, review of accounting entries of inventory, current and capital expenditures related to fixed assets.
Approval of records and review of accounts receivable due from employees, prepayments to suppliers.
Approval of records and review of administrative expenses (procured services,

maintenance

of head office building, vehicles, communication, advertisement ets.).
Acceptance and approval of tax accounts on services, fixed assets and goods purchase, as well as review of invoicing of services provided by the company, review of VAT reports.
Review of accounting entries of accounts receivable and their recovery payments.
Required qualifications
Higher education.

Ability to meet deadlines and work under pressure while managing multiple projects.

Confidentiality.
Knowledge International Standards.
Excellent knowledge of English and Russian.
Computer skills (MS Office, Armsoft).
Required candidate level:
Not defined
Additional information
Eligible candidates can go through the following link and send their CV. Only shortlisted candidates will be invited to the interview.
Please clearly mention that you have heard of this job opportunity on staff.am
Professional skills
MS Office
Share this job via your favorite social media channel.
#TeamBuilding
Աշխատանքում հաջողության հասնելու բանալին թիմերի ներսում համախմբվածությունն է։ Իսկ բիզնեսը, մեծ հաշվով, շահում է, երբ փոխկապակցված են աշխատում ներսի բոլոր ստորաբաժանումները։
Մեր գլխամասային գրասենյակի ոչ աշխատանքային #TeamBuilding-ը՝ հոլովակում։ 
#FastFamily 
View more
View Less
Benefits
Free language courses
Medical insurance
Free parking
Sport package
Staff referral program
Office sports and yoga zone
Contact details
Website http://www.fastcredit.am
Phone: +37410510000
Address: Norq Marash, Garegin Hovsepyan St 32/6, Yerevan, Armenia