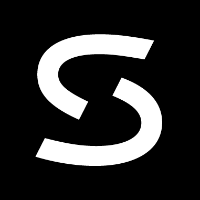 Associate Manager, Compensation
Employment term: Permanent
Category: Finance Management
Job type: Full time
Location: Yerevan
Job description:
Your Mission
Join SADA GDC as Associate Manager, Compensation you will be a key contributor and leader on the Compensation team within Sales Finance and the larger Revenue Operations team. The role will be reporting to the Director, Sales Finance.
/en/associate-manager-sales-finance
Job responsibilities
Independently manage projects driving solutions for the business

Coach and develop a team of high performing analysts

Manage a team to complete commission payroll processing tasks and ensure the corresponding deadlines are met

Partner with cross-functional teams in PeopleOps, Finance, Legal and Sales to build, codify, and scale end-to-end sales compensation planning and execution, including commissions, budget planning, forecasting, and accruals

Manage the regular cadence and improvement of accurate and useful monthly reporting

Lead regular reconciliation projects partnering with Accounting and Sales

Reply to commissions requests in a timely manner

Assess accuracy of system data and expeditiously facilitate necessary adjustments

Assist with ad hoc requests and urgent projects as assigned

Proactively identify ways to improve the accuracy and efficiency of commission processes

Manage the month end close process to on-time completion each month

Model the financial impacts of new and existing compensation plans

Assist Sales Leaders with commissions inquiries and resolve any potential disputes

Act as sales compensation subject matter expert in our planning processes, sales performance/productivity reporting, and special projects

Maintain flexible hours for a global workforce of stakeholders and contributors

Ability to translate complex data and effectively communicate to non-technical professionals

Ability to successfully influence business partners, even when holding a contrary position

Ability to personally meet deadlines irrespective of internal team circumstances
Required qualifications
Minimum bachelor's degree

English language proficiency

5+ years of relevant experience working within Finance

2+ year of relevant experience managing individual contributors

Demonstrated proficiency with Excel or Google Sheets, PowerPoint or Google Slides.
Required candidate level:
Senior
Additional information
Pathway to Success 
Your success starts by positively impacting the direction of a fast growing practice with vision and passion. Moreover, success will come from showcasing our core values in action. 
#BeDataDriven: The candidate will be working with large volumes of data and running multiple calculations for both reporting and analytical purposes, enabling SADA to make impactful choices from a solid base of information 
#Make ThemRave: This role will routinely interact with both internal and external stakeholders, including high powered Sales teams, internal leadership, and external partners; our goal is always to make our stakeholders a priority and exceed their expectations
Professional skills
Financial analysis
Financial statement preparation
Financial Mathematics
Finance
Soft skills
Negotiation skills
Time management
Problem solving 
Conflict resolution skills
Flexible
Decision making
You can apply for this job just by following Application procedure.
Application procedures
Please apply via this link.
Please clearly mention that you have heard of this job opportunity on staff.am
Share this job via your favorite social media channel.
About Company
At SADA, we climb every mountain, clear every hurdle, and turn the improbable into possible – over and over again. Simply put, we propel your organization forward. 
It's not enough to migrate to the cloud, it's about what you do once you're there. Accelerating application development. Advancing productivity and collaboration. Using your data as a competitive edge. When it comes to Google Cloud, we're not an add-on, we're a must-have, driving the business performance of our clients with its power.
Beyond our expertise and experience, what sets us apart is our people. It's the spirit that carried us from scrappy origins as one of the Google Cloud launch partners to an award-winning global partner year after year. With a client list that spans healthcare, media and entertainment, retail, manufacturing, public sector and digital natives – we simply get the job done, every step of the way.
SADA is a leading global provider of business and technology services that empowers people to transform their work, their organizations and the world. Our diverse, inclusive teams have the attitude, experience and approach to solve enterprise clients' most complex problems and achieve their boldest ambitions. A Google Cloud Premier partner with multiple Specializations, SADA has earned numerous accolades and awards, including the Google Cloud Global Reseller Partner of the Year for 2018 and 2019. With a client list that spans healthcare, media and entertainment, retail, manufacturing and public sector, our team of certified experts helps accelerate their digital transformations using the entire Google Cloud portfolio, driving business performance with its power.
More info at www.sada.com.
Staff.am Interview with Hovig Safoian, Founder and Chairman of SADA
"SADA specializes in public cloud computing, particularly Google cloud computing, which includes all the enterprise-level services offered by Google, which by the way are not few. I think the introduction of all these technologies in Armenia will be quite important for Armenian technology companies, as public cloud computing is not so widespread in Armenia, which we are going to change and promote.
We will contribute to the improvement of approaches in the field of education. We will work with large global organizations, we will solve serious problems for those companies, contributing to the modernization of infrastructure, introducing innovations related to cloud technologies, projects. All this will enable Armenian engineers to work with the above-mentioned large global corporations, as well as with the engineering team of SADA's head office, which is the best in its field. And, of course, with Google։ engineers and product teams, taking into account our daily close work with Google."
Hovig Safoian, Founder and Chairman of SADA
You can access the full article here. 
View more
View Less
#ՀIT exclusive interview with Tony Safoian, CEO of SADA, Google Cloud Partner
"Now Armenia has a huge opportunity to stand out with the technologies that will be created in the country, as it can become a provider of global services. We believe that now is the right time and place to develop technology with young people full of fantastic energy," - said Tony Safoyan.
View more
View Less
Founder and Chairman of SADA Systems, Inc. Hovig Safoian's interview to Public TV
A global business and technology delivery center will be established in Armenia.
Founder and Chairman of SADA Systems, Inc. Hovig Safoian's interview with Petros Ghazaryan. 
View more
View Less
Benefits
Annual bonus
Annual salary review
Medical insurance
Teambuilding and corporate events
Flexible working schedule
Complimentary tea, coffee and refreshments
Local and online training package
Free parking
Day off
Family medical insurance
Knowledge sharing culture
Company performance-based bonuses
Sport package
Business trips
Professional Certification/College Reimbursement
Staff referral program
Parental Leave
Professional Certification
Employee Discounts & Perks
Gifts for different occasions
Gamezone or fun activities
Corporate swags from Company Swag stores
Professional Development Reimbursement
Family member insurance with preferential terms
Free meals
Contact details
Website https://sada.com/
Phone: +37410303003
Address: 2/3 Derenik Demirchyan, Yerevan, Armenia, Yerevan, Armenia