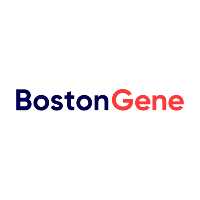 Bioinformatics scientist (cancer imaging)
Deadline: 19 February 2023
Employment term: Permanent
Category: Software development
Job type: Full time
Location: Yerevan
Job description:
BostonGene is opening a position at Biomedical imaging team. You will work with imaging data of different modalities, immunohistochemistry, multiplex fluorescence. Produce statistical analysis, create production ready data pipelines, and integrate it with R&D and clinical systems.
We offer:
The office is located in Yerevan, Armenia, company supports relocation, we provide airplane tickets, hotel accommodation for two weeks, full support in official paperwork, and work permits in Armenia;

Competitive salary and medical insurance;

Full-time position, permanent contract, flexible working hours;

Versatile professional environment: bioinformatics, biologists, physicians, and software developers who united to save people's lives.
/en/bioinformatics-scientist-medical-imaging-6
Job responsibilities
Work on semantic and instance segmentation models for histological images (H&E, MxIF & IHC) for tissue features and cell instances;
To design and implement segmentation techniques for histological images (MxIF and H&E), and create an automated system for classifying cells;
Work on cell classification approaches: clusterization, reference atlas creation, and classification approaches;
Work on cell community detection models (graph clustering approaches);
Work on research collaboration projects with leading American hospitals and institutions, provision of visualization and statistical data analysis;
Work on large image viewing and annotation tools, work on formats for fast large image processing;
Creation of distributed data processing pipelines.
Present your work internally and share key results with the team on a regular basis.
Required qualifications
knowledge of python and common data processing and machine learning libraries: numpy, pandas, scipy, scikit-learn;

experience with data visualization using matplotlib, Dash or other libraries;

knowledge and experience in statistical and data mining techniques: GLM/Regression, Random Forest, Boosting, Trees;

experience with relational databases, knowledge of SQL;

experience with processing of single cell data or spatial transcriptomics data;

experience with deep learning frameworks would be a bonus, pytorch or tensorflow.
Required candidate level:
Mid level
Additional information
Аpply online via staff.am and follow entire application process.
Professional skills
Python
Machine Learning
Soft skills
Positive attitude
Teamwork
Share this job via your favorite social media channel.
About Company
BostonGene Corporation is pioneering the use of biomedical software for advanced patient analysis and personalized therapy decision making in the fight against cancer.
Our unique solution continuously aggregates the latest cancer research and clinical information from around the world. BostonGene's unique solution performs sophisticated analytics to aid clinicians in their evaluation of viable treatment options for each patient's individual genetics, tumor and tumor microenvironment, clinical characteristics, and disease profile.
BostonGene's mission is to enable physicians to provide every patient with the highest probability of survival through optimal cancer treatments using advanced, personalized therapies via sophisticated analytics and integration of scientific and clinical knowledge.
Benefits
Medical insurance
Flexible working schedule
Complimentary tea, coffee and refreshments
Free parking
Knowledge sharing culture
Business trips
Emotional & Mental Wellbeing Programs
No dress code
Staff referral program
Regular salary review
Professional Development Reimbursement
Global Business Travel Insurance
Contact details
Website http://www.bostongene.com/
Address: Meridian Exhibition Center, 1 Voskerichneri Street, Yerevan 0015, Yerevan, Armenia