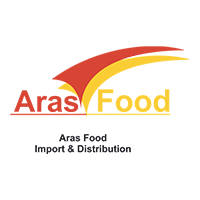 Brand manager
Employment term: Permanent
Category: Product/Project Management
Job type: Full time
Location: Yerevan
Job description:
«Արաս Ֆուդ» ՍՊ Ըներությունը աշխատանքի է հրավիրում ակտիվ և փորձառու Բրենդ մենեջերի:
/en/brand-manager-208
Job responsibilities
Ուսումնասիրել բրենդի մրցակցային առանձնահատկությունները և իրականացնել ռազմավարական պլանավորում շուկայում ապրանքանշի առաջխաղացման համար։

Բացահայտել շուկայի թրենդերը, զարգացման ուղղությունները և բիզնես հնարավորությունները Հայաստանում։

Վերլուծել և բացահայտել շուկայի պահանջարկը ապրանքատեսականու վերաբերյալ։

Կազմակերպել և իրականացնել բրենդի հետ կապված միջոցառումները:

Պարբերաբար կապի մեջ լինել թիմ լիդերի և վաճառքի թիմի հետ:

Ուսումնասիրել բրենդի և դրա առաջխաղացման հետ կապված առկա խնդիրները և առաջարկել հնարավոր լուծման տարբերակները։

Համագործակցել գործընկեր կազմակերպությունների հետ և համակարգել աշխատանքային հարաբերությունները։

Իրականացնել վաճառքների և մատակարարման ծավալների վերլուծում և կանխատեսում։

Կազմակարպել գովազդային արշավների և առաջխաղացման միջոցառումներ:

Վարել համապատասխան հաշվետվություններ, կատարել վերլուծություններ և դիտարկումներ, պարբերաբար ըստ անհրաժեշտության ներկայացնել դրանք ղեկավարությունը:
Required qualifications
Բարձրագույն կրթություն տնտեսագիտության, բիզնեսի կառավարման կամ այլ հարակից ոլորտներում։

Առնվազն 1 տարվա փորձ վաճառքի կամ մարքեթինգի ոլորտում:

Անգլերեն, ռուսերեն լեզուների գերազանց իմացություն։

Համակարգչային գիտելիքներ, Microsoft Office փաթեթի իմացություն:

Արագ սովորելու և երկարաժամկետ պլանավորումներ կատարելու ունակություն։

Սթրեսակայունություն և ճկունություն։

Բանակցություններ վարելու և վերլուծություններ իրականացնելու զարգացած հմտություններ։
Required candidate level:
Senior
Salary:
150000 AMD - 400000 AMD
Net
a month
Additional information
Մեզ մոտ Դուք կունենաք՝
Ամսական բոնուսներ

Հատուկ զեղչ Ընկերությունում վաճառվող ապրանքների ձեռքբերման համար,

Կորպորատիվ միջոցառումներ,
Աշխատանքային գործունեության հասցե՝ ք. Երևան, Հրանտ Վարդանյան 7/5 ա: 
6 օրյա աշխատանքային գրաֆիկ
Աշխատաժամերը՝ 09:00-18:00 Ընդմիջում՝ 13:00-14:00
Շաբաթ՝ 09:00-15:00
Դիմելու համար անհրաժեշտ է լուսանկարով ինքնակենսագրականը ուղարկել hr@arasltd.com հասցեին, թեմա դաշտում նշելով հաստիքի անվանումը:
Please clearly mention that you have heard of this job opportunity on staff.am
Professional skills
Market analysis
Soft skills
Negotiation skills
Share this job via your favorite social media channel.
About Company
The company Aras Food LLC was founded in 1993 and is one of the leading distribution companies in Armenia which has established itself as a leader since the very beginning. 
Business of the company extended to the regional offices network quite quickly and afterwards established international business contacts. As a result of the partners' complete trust and successful business activities, Aras Food has become the exclusive distributor of the global brands in Armenia, Georgia and Iran. 
Our goal is to provide the customers with global brands' products. We have a high-quality distribution to trade objects, due to which we have been able to deliver best-quality products everywhere, on duly time and, which is the most important, for reasonable prices. Aras Food LLC head office as well as the warehouse is located close to the city center , at easily reachable convenience site, which is so necessary for the company, operating in the trade, export and import fields. The office is arranged by advanced design standards and is situated on one floor, which total area is 750 sq m. The building is equipped with the newest technical facilities. It is created pleasant and comfortable working environment for all departments.
The company also has branches as well as warehouses in Iran which total area makes up 10000 sq m. Aras Food LLC has created an image of a reliable partner in Armenia as well as in Iran and Georgia.