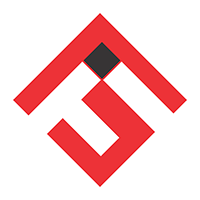 Chief Accountant
Employment term: Permanent
Category: Accounting/Bookkeeping/Cash register
Job type: Full time
Location: Yerevan
Job description:
Freda LLC is looking for a qualified candidate to hold the position of Chief Accountant.
/en/chief-accountant-335
Job responsibilities
- Perform the accounting of the company's clients;
- Organize and maintain accounting and reporting systems;
- Prepare annual financial statements, statistical and tax reports according to the legislation of RA, as well other applicable reports to state bodies if necessary;
- Perform other accounting related duties as assigned.
Required qualifications
- University degree in accounting, finance or other related fields;
- Over 5 years of relevant professional work experience;
- Knowledge of latest accounting standards and chart of accounts;
- Excellent knowledge of Armenian tax legislation;
- Excellent knowledge of "Armenian software" program;
- AAAA or ACCA "F" level certificate is a plus
- Fluency in Armenian, knowledge of Russian and English languages is a plus;
- Ability to work under pressure;
- Ability to perform multiple tasks effectively.
Required candidate level:
Senior
Additional information
To apply, please send your CV to: info@fredallc.am or bring at N.Zaryan 22a
Please clearly mention that you have heard of this job opportunity on staff.am
Professional skills
ArmSoft accounting software
Share this job via your favorite social media channel.