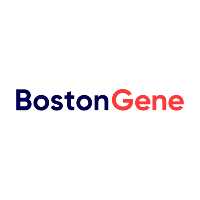 Clinical report coordinator
Employment term: Permanent
Category: Other IT
Job type: Full time
Location: Yerevan
Job description:
Operational support of report generation process and involved teams (MSLs, lab, bioinformatics, analytics);
Support new case setup and case document management;
Manage data and timeline of the entire life-cycle of all reports assigned;
Juggle multiple reports and priorities simultaneously in a fast-paced environment;
Liaise with sales staff to clarify report parameters;
Communicate any issues/problems/caveats or additional information to sales and R&D teams;
Commit to continuous quality improvement of existing workflows, processes, and documentation.
/en/clinical-report-coordinator-1
Job responsibilities
1+ years of academic or professional experience in molecular biology, clinical oncology, or fundamental medicine;
Fluent in English and Russian;
Master's degree or equivalent in medicine, biology, bioinformatics, or other relevant fields;
Experience in scientific data management in various phases of project design and analysis;
Track record of applying attention to detail and meeting short- and long-term deadlines;
Self-starter; motivated, and goal-oriented; demonstrates the ability to work independently and in a team environment;
Detail-oriented and highly organized; methodical approach to process-oriented tasks;
Ability to effectively prioritize and manage multiple projects simultaneously; works well under pressure and able to meet tight deadlines;
Performs well in a fast-paced fluid environment; adapts quickly to change;
Effective communicator (verbal and written); ability to professionally communicate at all levels both internally and externally with project stakeholders.
Required candidate level:
Not defined
Additional information
Аpply online via staff.am and follow entire application process.
Professional skills
Knowledge of Russian and English languages
Soft skills
Ability to work independently
Negotiation skills
Written communication skills
Time management
Problem solving 
Flexible
Detail-oriented
Goal-oriented
Share this job via your favorite social media channel.
About Company
BostonGene Corporation is pioneering the use of biomedical software for advanced patient analysis and personalized therapy decision making in the fight against cancer.
Our unique solution continuously aggregates the latest cancer research and clinical information from around the world. BostonGene's unique solution performs sophisticated analytics to aid clinicians in their evaluation of viable treatment options for each patient's individual genetics, tumor and tumor microenvironment, clinical characteristics, and disease profile.
BostonGene's mission is to enable physicians to provide every patient with the highest probability of survival through optimal cancer treatments using advanced, personalized therapies via sophisticated analytics and integration of scientific and clinical knowledge.
Benefits
Medical insurance
Flexible working schedule
Complimentary tea, coffee and refreshments
Free parking
Knowledge sharing culture
Business trips
Emotional & Mental Wellbeing Programs
No dress code
Staff referral program
Regular salary review
Professional Development Reimbursement
Global Business Travel Insurance
Contact details
Website http://www.bostongene.com/
Address: Meridian Exhibition Center, 1 Voskerichneri Street, Yerevan 0015, Yerevan, Armenia