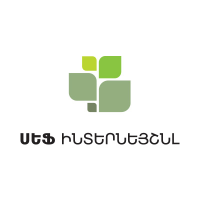 Consumer Lending Specialist (Ejmiatsin Branch)
Employment term: Permanent
Category: Banking/credit
Job type: Full time
Location: Vagharshapat
Job description:
Provide excellent customer service, serve clients, manage own portfolio, support credit specialists in the process of loan formulation and portfolio management, to follow the workflow of the branch.
/en/consumer-lending-specialist-ejmiatsin-branch-4
Job responsibilities
Provide customers the information about conditions of loans, about different services provided in accordance with the internal regulations of the organization,
Get acquainted with the clients' needs and requirements,
Get the necessary documents for crediting,
Examine the original application based on the customer's submitted documents and data,
Provide necessary documentation for providing loans,
Enter the data into information system,
Assist credit specialists and branch manager in the implementation of different staff.
Required qualifications
Higher Education
Work experience in a financial institution is an advantage
Good skills in MS Office (Word, Excel)
Knowledge of the AS Bank system is an advantage
Ability to work with documents
Ethics of Business Communication
Fluency in Armenian, knowledge of Russian and English is desirable
Communication skills
Ability to work under pressure
Required candidate level:
Not defined
Additional information
To be considered, please send your CV to cvejmiatsin@sef.am 
Please clearly mention that you have heard of this job opportunity on staff.am
Professional skills
ArmSoft accounting software
MS Office
Soft skills
Negotiation skills
Customer/service oriented
Teamwork
Share this job via your favorite social media channel.
About Company
SEF International Universal Credit Organization LLC was founded in 1997 by WorldVision International, an international children-focused charity. In 2003, SEF International was licensed by the Central Bank of Armenia as a universal credit organization. SEF International serves its clients through 21 branches in all the regions of Armenia. The shareholder of SEF International UCO LLC is VisionFund International, the microfinance operation of WorldVision International.
 
Ինչպես գտնել աշխատանք 1 click-ով. ՍԵՖ Ինտերնեյշնլ ՈՒՎԿ Ծրագրի ղեկավար Անի Անանյանը staff.am նոր գործիքակազմի մասին
ՍԵՖ Ինտերնեյշնլ ՈՒՎԿ Ծրագրի ղեկավար Անի Անանյանը պատմում է՝
ինչպես են կիրառում staff.am օնլայն դիմումների կառավարման համակարգը համապատասխան մասնագետների հավաքագրման համար,
ինչ քայլեր է ձեռնարկում ՍԵՖ Ինտերնեյշնլ ՈՒՎԿ-ն լավագույն մասնագետների ներգրավման համար,
ինչքանով է կարևորվում հետադարձ կապը թեկնածուների հետ։
View more
View Less
Benefits
Medical insurance
Teambuilding and corporate events
Flexible working schedule
"Baby born" package
Day off
Company performance-based bonuses
Contact details
Website http://sefmicro.org
Phone: +37460613030
Address: Դավիթ Անհաղթ 23, 44/45, Yerevan, Armenia