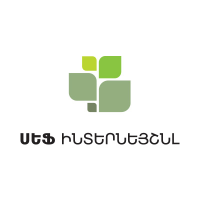 Contact Center Operator
Employment term: Permanent
Category: Sales/service management
Job type: Full time
Location: Yerevan
Job description:
We're looking for Contact Center Operators to join our team. The employee will
be handling a variety of important supportive tasks, providing answers, instruction, and purchase
assistance. He or she must possess excellent communication and interpersonal skills, and enthusiasm
for helping our customers and driving satisfaction.
/en/contact-center-operator-24
Job responsibilities
Answer incoming calls (provide product and service information to customers) (an averag 10 calls a day)
Place outgoing calls (provide product and service information to customers) (an average 50 calls a day)
Telemarketing company products and services (sales) (an average 200 calls a day)
Respond to customer's emails and social network messages
Manage and resolve customer complaints (resolve 10+ issues a day)
Identify and escalate issues to management
Route calls to appropriate resources
Perform other duties as assigned by management
Document all call information according to standard operating procedures
Recognize, document and alert the management of trends in customer calls
Ensure compliance with set standards of customer service
Required qualifications
Customer-oriented attitude
Ability to inspire confidence
Excellent listening, interpersonal and communication skills, both written and verbal, and the ability to communicate and work effectively within a diverse community
Excellent interpersonal skills
Detail-oriented,
Bachelor's degree
Ability to stay positive in stressful situations
Excellent knowledge of Armenian, good knowledge of English and Russian
Required candidate level:
Not defined
Additional information
Ցանկացողները կարող են ուղարկել իրենց ինքնակենսագրականները cv_contactcenter@sef.am
էլեկտրոնային հասցեին՝ վերնագրում նշելով` "Contact Center Operator":
Please clearly mention that you have heard of this job opportunity on staff.am
Professional skills
AS banking
Soft skills
Negotiation skills
Time management
Problem solving 
Conflict resolution skills
Detail-oriented
Ability to work under pressure
Team player
Share this job via your favorite social media channel.
About Company
SEF International Universal Credit Organization LLC was founded in 1997 by WorldVision International, an international children-focused charity. In 2003, SEF International was licensed by the Central Bank of Armenia as a universal credit organization. SEF International serves its clients through 21 branches in all the regions of Armenia. The shareholder of SEF International UCO LLC is VisionFund International, the microfinance operation of WorldVision International.
 
Ինչպես գտնել աշխատանք 1 click-ով. ՍԵՖ Ինտերնեյշնլ ՈՒՎԿ Ծրագրի ղեկավար Անի Անանյանը staff.am նոր գործիքակազմի մասին
ՍԵՖ Ինտերնեյշնլ ՈՒՎԿ Ծրագրի ղեկավար Անի Անանյանը պատմում է՝
ինչպես են կիրառում staff.am օնլայն դիմումների կառավարման համակարգը համապատասխան մասնագետների հավաքագրման համար,
ինչ քայլեր է ձեռնարկում ՍԵՖ Ինտերնեյշնլ ՈՒՎԿ-ն լավագույն մասնագետների ներգրավման համար,
ինչքանով է կարևորվում հետադարձ կապը թեկնածուների հետ։
View more
View Less
Benefits
Medical insurance
Teambuilding and corporate events
Flexible working schedule
"Baby born" package
Day off
Company performance-based bonuses
Contact details
Website http://sefmicro.org
Phone: +37460613030
Address: Դավիթ Անհաղթ 23, 44/45, Yerevan, Armenia