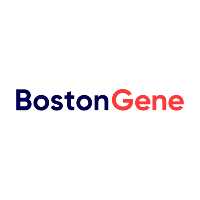 Contract administrator
Employment term: Permanent
Category: Legal
Job type: Full time
Location: Yerevan
Job description:
We are looking for a highly-skilled and dynamic paralegal to join our legal team to manage contracts and registrations. The Contract Administrator will report to the Vice President of Legal.
/en/contract-administrator-1
Job responsibilities
Contract management and retention;
Help to identify, develop and deploy key metrics to drive the contracts organization to higher levels of overall performance;
Maintains records, spreadsheets, and other tracking documents as required to support internal and external audits, manage contract-related data, and generate reports as required;
Manage company registrations;
Work closely with R&D team to ensure that contractual obligations are followed;
Contract review;
Coordinate the process and requirements for contract activity requests;
Provide advice on time-sensitive public release requests in the context of identifying the various, potentially competing business and IP rights preservation interests;
Support the company's legal needs as it expands internationally.
Required qualifications
Law degree;
4+ years of relevant experience practicing law at a law firm and/or in house;
Familiarity with US contracts;
Understanding of laboratory diagnostics and comfort in a startup environment is a plus;
Highly developed drafting, analytical, communication, and organizational skills; excellent interpersonal, oral and written communication skills with the ability to demonstrate a high degree of integrity and engender trust at all levels of an organization;
Ability to distill and present complex legal matters in a clear and concise manner in communication with different internal and external stakeholders.
Demonstrated sound judgment in ambiguous situations and a willingness to seek additional input when needed;
Ability to think about legal issues in a practical and interdisciplinary manner with a focus on solutions;
Equally adept at working independently and collaborating with others; demonstrated ability to take ownership with a strong work ethic and follow-through skills;
Team player with a high level of professionalism and commitment to developing strong relationships with colleagues, internal clients, and business teams across the enterprise.
Required candidate level:
Mid level
Additional information
Аpply online via staff.am and follow entire application process.
Professional skills
Drawing up contracts
Contract management
Soft skills
Negotiation skills
Written communication skills
Positive attitude
Team player
Share this job via your favorite social media channel.
About Company
BostonGene Corporation is pioneering the use of biomedical software for advanced patient analysis and personalized therapy decision making in the fight against cancer.
Our unique solution continuously aggregates the latest cancer research and clinical information from around the world. BostonGene's unique solution performs sophisticated analytics to aid clinicians in their evaluation of viable treatment options for each patient's individual genetics, tumor and tumor microenvironment, clinical characteristics, and disease profile.
BostonGene's mission is to enable physicians to provide every patient with the highest probability of survival through optimal cancer treatments using advanced, personalized therapies via sophisticated analytics and integration of scientific and clinical knowledge.
Benefits
Medical insurance
Flexible working schedule
Complimentary tea, coffee and refreshments
Free parking
Knowledge sharing culture
Business trips
Emotional & Mental Wellbeing Programs
No dress code
Staff referral program
Regular salary review
Professional Development Reimbursement
Global Business Travel Insurance
Contact details
Website http://www.bostongene.com/
Address: Meridian Exhibition Center, 1 Voskerichneri Street, Yerevan 0015, Yerevan, Armenia