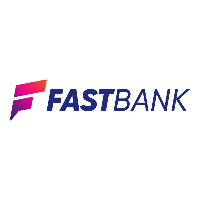 Data Scientist (Machine Learning)
Employment term: Permanent
Category: Data Research/Analysis
Job type: Full time
Location: Yerevan
Job description:
Exploration of banking/financial data, customer data.
/en/data-scientist-machine-learning-7
Job responsibilities
Develop / Build, improve and validate Predictive / Statistical models;
Perform Hypothesis Testing;
Create interactive visualization dashboards;
Work with data – data collection, preprocessing, feature engineering, labeling, validity and reliability estimation;
Find/read/apply modern Machine Learning / Statistical Analysis algorithms/methods, develop experimental models.
Required qualifications
University degree in Data Science, Mathematics/Applied Mathematics, Statistics, IT/technical and/or another relevant field;
1-3 years of relevant experience;
Knowledge of and practical experience with ML models/algorithms (Supervised, Unsupervised, Semi-Supervised Learning);
Good knowledge of Python programming language, including the knowledge of the following libraries (Pandas, NumPy, SkLearn, ScyPy, Matplotlib, Plotly, Seaborn);
Ability to read technical documentation in English;
Experience in Deep Learning will be a plus;
Understanding of OOP concepts will be a plus;
Knowledge of T-SQL will be a plus;
Commitment to work and strong sense of responsibility;
Analytical thinking.
Required candidate level:
Mid level
Additional information
Eligible candidates can go through the following link and send their CV. Only shortlisted candidates will be invited to the interview.
Please clearly mention that you have heard of this job opportunity on staff.am
Professional skills
Machine Learning
Soft skills
Detail-oriented
Decision making
Teamwork
Responsibility
Communication
Share this job via your favorite social media channel.
#TeamBuilding
Աշխատանքում հաջողության հասնելու բանալին թիմերի ներսում համախմբվածությունն է։ Իսկ բիզնեսը, մեծ հաշվով, շահում է, երբ փոխկապակցված են աշխատում ներսի բոլոր ստորաբաժանումները։
Մեր գլխամասային գրասենյակի ոչ աշխատանքային #TeamBuilding-ը՝ հոլովակում։ 
#FastFamily 
View more
View Less
Benefits
Free language courses
Medical insurance
Free parking
Sport package
Staff referral program
Office sports and yoga zone
Contact details
Website http://www.fastcredit.am
Phone: +37410510000
Address: Norq Marash, Garegin Hovsepyan St 32/6, Yerevan, Armenia