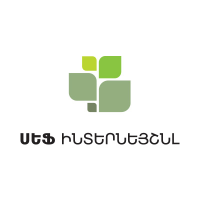 Digital Platform Helpdesk Specialist
Employment term: Permanent
Category: Network Administration
Job type: Full time
Location: Yerevan
Job description:
ՍԵՖ Ինտերնեյշնլ ՈւՎԿ ՍՊԸ փնտրում է թվային հարթակի սպասարկման մասնագետին, ով կօգնի, կաջակցի թվային (մոբայլ և վեբ) հարթակի զարգացման և պահպանման հարցերում:
Իդեալական թեկնածուն կաշխատկի ՍԵՖ-ի թվային հարթակի զարգացման թիմի և մասնաճյուղերի հետ՝ հարթակի գործառույթները զարգացնելու և աշխատանքային հոսքը հեշտացնելու համար:
/en/digital-platform-helpdesk-specialist-6
Job responsibilities
Պատասխանել, հայտնաբերել, համակարգել և լուծել ադմին վեբ հարթակի մուտքային աջակցման խնդիրները

Լուծել թվային հարթակի սպասարկման հետ կապված խնդիրները, այդ թվում աջակցել ներբեռնված փաթեթների ստուգման հարցում

Պահպանել ընթացիկ գործընթացների ողջ փաստաթղթավորումը՝ համաձայն կազմակերպությունում գործող ընթացակարգերի և ուղեցույցների

Բացահայտել թվային հարթակի հետ կապված միանգամյա և կրկնվող խնդիրները

Համագործակցել թիմի անդամների և ղեկավարի հետ՝ գործընթացների և համակարգերի ճշգրտությունը և արդյունավետությունը շարունակաբար բարելավելու համար

Պարբերաբար կապ հաստատել մասնաճյուղերի աշխատակիցների հետ հնարավոր խնդիրները բացահայտելու և լուծելու համար

Աշխատանքը ենթադրում է այլ պարտականություններ ևս
Required qualifications
Վերլուծական, խնդիրների լուծման և կազմակերպչական գերազանց կարողություններ

Խնդիրները պարզելու և հասկանալու, հաճախորդների հարցումներին համապատասխան արագ և արդյունավետ լուծումներ մշակելու համար ակնառու կարողություններ

Դրական և ճկուն վերաբերմունքով զուգահեռ բազմաթիվ գործողություններ իրականացնելու կարողություն

Ցուցաբերել հիմնական տվյալների բազայի և ծրագրային ապահովման հետ կապված հմտություններ սովորելու ցանկություն

Համարժեք աշխատանքային փորձը կամ նախկինում կորպորատիվ աշխատանքը ցանկալի է

Հայերենի, անգլերենի և ռուսերենի

իմացո

ւթյուն

Սթրեսսային իրավիճակների գերազանց կառավարում

Մանրուքներին ուշադրություն դարձնել

Թիմում և միայնակ աշխատելու կարողություն

Պատասխանատու և պարտաճանաչ։
Required candidate level:
Junior
Additional information
Interested candidates are asked to send their CV to: platform@sef.am mentioning the position title ("Digital Platform Helpdesk Specialist") in the subject line of the mail. 
Only short-listed candidates will be contacted and invited for an interview.
Please clearly mention that you have heard of this job opportunity on staff.am
Professional skills
MS Office
Soft skills
Time management
Problem solving 
Detail-oriented
Teamwork
Share this job via your favorite social media channel.
About Company
SEF International Universal Credit Organization LLC was founded in 1997 by WorldVision International, an international children-focused charity. In 2003, SEF International was licensed by the Central Bank of Armenia as a universal credit organization. SEF International serves its clients through 21 branches in all the regions of Armenia. The shareholder of SEF International UCO LLC is VisionFund International, the microfinance operation of WorldVision International.
 
Ինչպես գտնել աշխատանք 1 click-ով. ՍԵՖ Ինտերնեյշնլ ՈՒՎԿ Ծրագրի ղեկավար Անի Անանյանը staff.am նոր գործիքակազմի մասին
ՍԵՖ Ինտերնեյշնլ ՈՒՎԿ Ծրագրի ղեկավար Անի Անանյանը պատմում է՝
ինչպես են կիրառում staff.am օնլայն դիմումների կառավարման համակարգը համապատասխան մասնագետների հավաքագրման համար,
ինչ քայլեր է ձեռնարկում ՍԵՖ Ինտերնեյշնլ ՈՒՎԿ-ն լավագույն մասնագետների ներգրավման համար,
ինչքանով է կարևորվում հետադարձ կապը թեկնածուների հետ։
View more
View Less
Benefits
Medical insurance
Teambuilding and corporate events
Flexible working schedule
"Baby born" package
Day off
Company performance-based bonuses
Contact details
Website http://sefmicro.org
Phone: +37460613030
Address: Դավիթ Անհաղթ 23, 44/45, Yerevan, Armenia