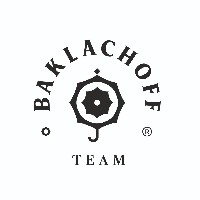 Ֆինանսական բաժնի ղեկավար
Employment term: Freelance
Category: Finance Management
Job type: Full time
Location: Yerevan
Job description:
Baklachoff collection-ը աշխատանքի է հրավիրում փորձառու ֆինանսական մասնագետի, ով պատասխանատու կլինի ամբողջ ընկերության ֆինանսական ներքին և արտաքին գործընթացների համար:
/en/finansakan-bazhni-ghekavar-18
Job responsibilities
Պատասխանատու է ընկերության ընդհանուր ֆինանսական քաղաքականության, ընկերության բյուջեի պլանավորման և ներքին ֆինանսական վերահսկողության համար
Պատասխանատու է բյուջեի և ընկերության ծախսերի վերահսկողության համար
Հետևում է շուկայական գներին
Մշակում է ֆինանսական հաշվետվությունները ընկերության պահանջներին համապատասխան
Վերլուծում է ընկերության շահութաբերության աստիճանը ծախսերի կառուցվածքի հիման վրա
Կատարում է համապատասխան հաշվապահական ծրագրերով մուտքեր, կազմել պահանջվող հաշվետվություններ
Ուսումնասիրում է շուկայի ինֆլյացիոն և դեֆլյացոն ռիսկերը
Վերադաս ղեկավարներին տեղեկացնում է ընկերության ֆինանսական դրության, հետագա փոփոխությունների միտումների, ֆինանսական գործառնությունների արդյունքների վերաբերյալ
Պատասխանատու է ընկերության հաշվապահական հաշվետվությունների ճշգրիտ վարման, ինչպես նաև անհրաժեշտ հաշվապահական հաշվետվությունների և փաստաթղթերի պատրաստման համար
Կազմակերպում է ընկերության հաշվապահական հաշվառումը և վերահսկում կատարումը
Ղեկավարում է իր ենթակայության տակ գտնվող բաժինը
Required qualifications
Առնվազն 4 տարվա ֆինանսական և հաշվապահական հաշվառման փորձի առկայությունը պարտադիր է
Ֆինանսական/տնտեսական/հաշվապահական բարձրագույն կրթություն
Խորացված մասնագիտական գիտելիքներ
ՀՀ հարկային օրենսդրության գերազանց իմացություն
Ռուսերեն և Անգլերեն լեզուների միջին/մասնագիտական իմացություն
Required candidate level:
Senior
Additional information
Аpply online via staff.am and follow entire application process.
Professional skills
MS Excel
iiko
Soft skills
Leadership skills
Problem solving 
Flexible
Ability to work under pressure
Hardworking
Team management
Hard-working
Share this job via your favorite social media channel.
About Company
Baklachoff Collection was founded in 1894 by the Baklachyan family. The company owns restaurants such as Caucasian Captive, Patrick's Pastry, Chaihona and Mozzarrela. Baklachoff Collection is one of the largest restaurant chains in the Armenian market and plays a very significant role in the hospitality industry.The main task of the Baklachoff Collection is the happiness of the guests.We are a family team who creates projects to make people happy.Our values are respect, love, loyalty and equality.We love and respect every member of our wonderful team. The hospitality industry is a complex of different processes and operations, where all departments are interconnected, and the overall results depend on the productivity and ability of each team member to work together.And we believe that nothing is impossible. Life is changing every day, and we must keep up with the changes, but at the same time, stick to our core values. The happiness of our guests and team members is intertwined and we are working to improve both.
Contact details
Website http://www.baklachoff.com
Phone: (010) 507-777, (093) 880-880
Address: Վարդանանց փակուղի 8, 1/4 տարածք, Yerevan, Armenia