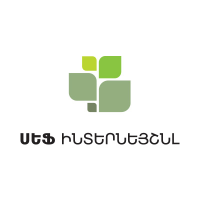 Գանձապահ (Մասիս մ/ճ)
Employment term: Permanent
Category: Banking/credit
Job type: Full time
Location: Masis
Job description:
Գանձապահը ապահովում է կազմակերպության տվյալ մասնաճյուղում դրամարկղային ծառայությունների մատուցում և հաճախորդների սպասարկում:
/en/gandzapah-masis-mch
Job responsibilities
Իրականացնել դրամական միջոցների ընդունման, տրամադրման, հաշվառման և պահպանման գործարքներ և հաստատել մուտքի և ելքի անդորագրերը,
Իրականացնել դրամական միջոցների փոխարկում,
Իրականացնել գրավ հանդիսացող կնքված պարկերի ընդունման և հանձնման գործընթացը,
Յուրաքանչյուր աշխատանքային օրվա ավարտին մասնակցել կանխիկ դրամական միջոցների ստուգմանը և համապատասխանեցմանը համակարգի տվյալներին,
Իրականացնել դրամարկղի ամփոփում, դրամարկղային մատյանի տվյալների լրացում,
Գրասենյակի ֆինանսական բաժնին ապահովել անհրաժեշտ տեղեկություններով ըստ պահանջի,
Պատասխանատու լինել մասնաճյուղի արխիվի համար:
Required qualifications
Բարձրագույն կամ տեխնիկական կրթություն,
Ֆինանսական հաստատությունում կամ կանխիկ դրամի հետ աշխատանքային փորձը առավելություն է,
Պահանջվող գիտելիքներ, հմտություններ և կարողություններ
Դրամական միջոցների ճշգրտությունը ապահովող տարբերանշանների իմացություն,
Թվերի հետ աշխատելու ունակություն,
Փաստաթղթերի հետ աշխատելու կարողություն,
Ճնշման տակ աշխատելու կարողություն,
Ակտիվ գործելու ընդունակություն, բարձր աշխատունակություն,
Հաճախորդների և կազմակերպության աշխատակիցների հետ կոնտակտ հաստատելու և արդյունավետ համագործակցելու կարողություն,
Հրահանգները ճշգրիտ կատարելու ունակություն,
Ծառայություններ մատուցելու հմտություններ,
Սեփական գործունեությունը պլանավորելու, կոորդինացնելու և վերահսկելու, աշխատանքային ժամանակը ռացիոնալ օգտագործելու ունակություն,
Գործնական շփման էթիկա,
Սահուն հայերենի իմացություն, ռուսերենի և անգլերենի իմացությունը ցանկալի է
Ցանցային և Համակարգչային գիտելիքներ:
MS Office ծրագրային փաթեթի (Word, Excel) և AS Bank համակարգի իմացությունը առավելություն է:
Required candidate level:
Junior
Additional information
To be considered or for further information please send your CV to: cvejmiatsin@sef.am
Please clearly mention that you have heard of this job opportunity on staff.am
Soft skills
Customer/service oriented
Work under pressure
Communicability
Share this job via your favorite social media channel.
About Company
SEF International Universal Credit Organization LLC was founded in 1997 by WorldVision International, an international children-focused charity. In 2003, SEF International was licensed by the Central Bank of Armenia as a universal credit organization. SEF International serves its clients through 21 branches in all the regions of Armenia. The shareholder of SEF International UCO LLC is VisionFund International, the microfinance operation of WorldVision International.
 
Ինչպես գտնել աշխատանք 1 click-ով. ՍԵՖ Ինտերնեյշնլ ՈՒՎԿ Ծրագրի ղեկավար Անի Անանյանը staff.am նոր գործիքակազմի մասին
ՍԵՖ Ինտերնեյշնլ ՈՒՎԿ Ծրագրի ղեկավար Անի Անանյանը պատմում է՝
ինչպես են կիրառում staff.am օնլայն դիմումների կառավարման համակարգը համապատասխան մասնագետների հավաքագրման համար,
ինչ քայլեր է ձեռնարկում ՍԵՖ Ինտերնեյշնլ ՈՒՎԿ-ն լավագույն մասնագետների ներգրավման համար,
ինչքանով է կարևորվում հետադարձ կապը թեկնածուների հետ։
View more
View Less
Benefits
Medical insurance
Teambuilding and corporate events
Flexible working schedule
"Baby born" package
Day off
Company performance-based bonuses
Contact details
Website http://sefmicro.org
Phone: +37460613030
Address: Դավիթ Անհաղթ 23, 44/45, Yerevan, Armenia