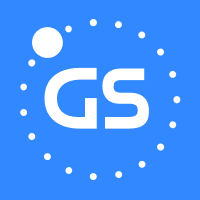 Head of Marketing
Employment term: Permanent
Category: Marketing/Advertising
Job type: Full time
Location: Yerevan
Job description:
Galaxsys offers a wide range of fast and skill games in the iGaming industry. Our game portfolio has been developed to allow our partners to increase their overall offering, improve both player acquisition and retention, and generate profitable growth. Now we are looking for an experianced Head of Marketing to join our team.
/en/head-of-marketing-76
Job responsibilities
Develop and implement marketing strategies and plans that align with the company's business goals and objectives.
Work closely with Group Marketing Departments (Digital, Expo, Art Director, Product) aligned with company goals.
Identify and research market trends, partner needs and preferences, and competitor activity to develop marketing initiatives that increase brand awareness, generate leads, and drive sales.
Manage the marketing budget, allocate resources effectively, and ensure ROI on marketing investments.
Manage the development and execution of digital marketing campaigns across multiple channels, including social media, email marketing, PPC advertising, and content marketing.
Build and manage a high-performing marketing team, including hiring, training, mentoring, and performance management.
Design and implement Marketing KPI's for the team.
Design and run campaigns for brand awareness as well as product awareness both on B2B and B2C level.
Collaborate with other departments, including sales, product development, and partner management, to ensure that marketing initiatives are aligned with overall business goals and objectives.
Analyze and report on marketing metrics and KPIs, identify areas for improvement, and make data-driven decisions to optimize marketing performance.
Report to Group CMO and is responsible to implementing Group Marketing processes and any tasks assigned by Group CMO.
Required qualifications
Bachelor's degree in marketing, business administration, or a related field; a master's degree is a plus.
7+ years of experience in marketing, with at least 3 years in a leadership role.mar
Proven track record of developing and implementing successful marketing strategies that drive business results.
Strong leadership skills and experience managing and mentoring a marketing team.
Excellent analytical skills, with the ability to analyze data, draw insights, and make data-driven decisions.
Experience with digital marketing channels and platforms, including social media, email marketing, PPC advertising, and content marketing.
Excellent communication skills, both verbal and written, with the ability to communicate effectively with stakeholders at all levels of the organization.
Required candidate level:
Senior
Additional information
Candidates who meet the above-mentioned requirements and are confident that their background and experience qualify them for the position are welcome to send their CV to: GalaxsysHR@galaxsys.co indicating the title of the position in the subject line of the email. 
We will be in touch with you shortly. Thanks!
Please clearly mention that you have heard of this job opportunity on staff.am
Please clearly mention that you have heard of this job opportunity on staff.am
Professional skills
Staff management
Soft skills
Personal branding
Negotiation skills
Share this job via your favorite social media channel.
About Company
Galaxsys is an independent Games Studio founded and run by a team of iGaming veterans.
Enjoyed the world over by more than 150 operators, Galaxsys' market-leading portfolio of Fast and Skill games are fun to play and super engaging, as well as quick and easy to integrate. Developed to boost both customer acquisition and loyalty, our games provide our partners with an important means of diversification. These award-winning, simple-to play and easy to understand games occupy a sweet spot between casino and sports betting and are perfect for cross-sell.
Benefits
Annual bonus
Annual salary review
Free language courses
Medical insurance
Teambuilding and corporate events
Training program abroad
Flexible working schedule
Complimentary tea, coffee and refreshments
Local and online training package
Family medical insurance
"Baby born" package
Free parking
Day off
Reward System
Knowledge sharing culture
Company performance-based bonuses
Happy Hour
Special day-offs
Business trips
Professional Certification/College Reimbursement
Staff referral program
Parental Leave
Professional Certification
Gamezone or fun activities
No dress code
Regular salary review
Professional Development Reimbursement
Gifts for different occasions
Financial services with preferential rates
Personal Accident, Death & Illness Insurance
Massage
Global Business Travel Insurance
Contact details
Phone: +37441222610
Address: 15 Admiral Isakov Ave, Yerevan, Armenia