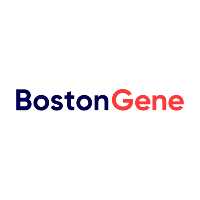 HR Administrator
Deadline: 31 January 2023
Employment term: Permanent
Category: Human Resources
Job type: Full time
Location: Yerevan
Job description:
Компания BostonGene открывает вакансию специалиста по кадровому делопроизводству.
Мы разрабатываем уникальную IT платформу для поддержки онкологов в принятии персонализированных решений о применении новейших классов противоопухолевых терапий и глубокого анализа молекулярного и генетического профиля опухоли.
/en/hr-administrator-43
Job responsibilities
Обязанности:
Полный цикл кадрового делопроизводства (300 чел): прием, перевод, увольнение, изменение условий трудового договора, листы нетрудоспособности, отпуска, командировки, оформление всех видов приказов, трудовые книжки, график отпусков

Оформление справок, копий документов по запросам работников

ДМС: контроль состава застрахованных, ежеквартальная сверка со страховой компанией, контроль наличия закрывающих документов по договору страхования

Формирование и проверка табеля учета рабочего времени
Required qualifications
Высшее образование (управление персоналом, экономика)

Опыт работы в области кадрогово делопрозводства от двух лет

Уверенное знание всех участков работы

Самостоятельность, ответственность, внимание к деталям, аккуратность, коммуникабельность

Свободное владение армянским и русским языками, знание английского языка на уровне не ниже pre-intermediate (A2)
Required candidate level:
Mid level
Additional information
Аpply online via staff.am and follow entire application process.
Professional skills
Administrative proceeding
Soft skills
Positive attitude
Share this job via your favorite social media channel.
About Company
BostonGene Corporation is pioneering the use of biomedical software for advanced patient analysis and personalized therapy decision making in the fight against cancer.
Our unique solution continuously aggregates the latest cancer research and clinical information from around the world. BostonGene's unique solution performs sophisticated analytics to aid clinicians in their evaluation of viable treatment options for each patient's individual genetics, tumor and tumor microenvironment, clinical characteristics, and disease profile.
BostonGene's mission is to enable physicians to provide every patient with the highest probability of survival through optimal cancer treatments using advanced, personalized therapies via sophisticated analytics and integration of scientific and clinical knowledge.
Benefits
Medical insurance
Flexible working schedule
Complimentary tea, coffee and refreshments
Free parking
Knowledge sharing culture
Business trips
Emotional & Mental Wellbeing Programs
No dress code
Staff referral program
Regular salary review
Professional Development Reimbursement
Global Business Travel Insurance
Contact details
Website http://www.bostongene.com/
Address: Meridian Exhibition Center, 1 Voskerichneri Street, Yerevan 0015, Yerevan, Armenia