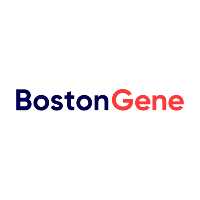 Molecular biologist (Tumor Molecular Analytics)
Employment term: Permanent
Category: Science
Job type: Full time
Location: Yerevan
Job description:
BostonGene is an international IT Healthcare company that creates an analytical platform for oncologists to diagnose patients and find the most effective strategy to treat cancer.
We work in a rapidly evolving field of medicine, molecular biology and IT. Our main task is to help a physician to select the most appropriate treatment to save a patient's life.
We are looking for employees who are ready to analyze cutting-edge studies in molecular oncology and cancer therapy and implement them into our healthcare ecosystem.
We offer
Full-time work;
Flexible work schedule, the ability to work both in the office and partially remotely;
A friendly team of specialists in biology, medicine, and IT; a comfortable working environment;
Regular salary review, medical insurance, corporate discounts;
A well-established system of mentoring and sharing of working experience to employees, continuous internal training and education;
Challenging tasks at the cutting edge of oncology and personalized medicine.
/en/molecular-biologist-tumor-molecular-analytics-9
Job responsibilities
Analysis of molecular events and databases during working with patient's data;
Analysis and annotation of the scientific publications describing markers of response to anti-cancer therapies;
Systematization and validation of information in BostonGene databases;
Improving the use of knowledge bases for scientific collaborations and product development.
Required qualifications
Master's degree in biology, immunology, pharmacy, medicine, biotechnology, or equivalent; we also consider final year undergraduate students;
Experience in scientific projects;
Proficient knowledge of immunology and tumor biology;
Fluent English and Russian sufficient for reading and speaking;
Please, provide a CV in English!
Required candidate level:
Junior
Additional information
Аpply online via staff.am and follow entire application process.
Professional skills
Analytics and research
Soft skills
Positive attitude
Share this job via your favorite social media channel.
About Company
BostonGene Corporation is pioneering the use of biomedical software for advanced patient analysis and personalized therapy decision making in the fight against cancer.
Our unique solution continuously aggregates the latest cancer research and clinical information from around the world. BostonGene's unique solution performs sophisticated analytics to aid clinicians in their evaluation of viable treatment options for each patient's individual genetics, tumor and tumor microenvironment, clinical characteristics, and disease profile.
BostonGene's mission is to enable physicians to provide every patient with the highest probability of survival through optimal cancer treatments using advanced, personalized therapies via sophisticated analytics and integration of scientific and clinical knowledge.
Benefits
Medical insurance
Flexible working schedule
Complimentary tea, coffee and refreshments
Free parking
Knowledge sharing culture
Business trips
Emotional & Mental Wellbeing Programs
No dress code
Staff referral program
Regular salary review
Professional Development Reimbursement
Global Business Travel Insurance
Contact details
Website http://www.bostongene.com/
Address: Meridian Exhibition Center, 1 Voskerichneri Street, Yerevan 0015, Yerevan, Armenia