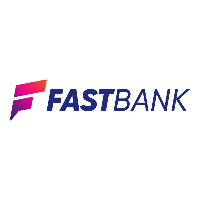 Online Auction Sales Specialist
Employment term: Permanent
Category: Sales/service management
Job type: Full time
Location: Yerevan
Job description:
Fast Bank CJSC is looking for a candidate to fulfill the position of Online Auction Sales Specialist. The candidate should perform the below mentioned functions.
/en/online-auction-sales-specialist
Job responsibilities
Perform research on current benchmark trends and audience preferences;
Design and implement social media strategy to align with business goals;
Generate, edit, publish and share engaging content daily (e.g. original text, photos, videos and news);
Manage social media advertising module, settings, integrations with other platforms and submit reports based on his duties;
Monitor the activities of the competitors on social media platforms, local and international social media trends and submit relevant reports;
Collaborate with other teams, like marketing, sales and customer service to ensure brand consistency;
Communicate with followers and monitor customer reviews;
Suggest and implement new features to develop brand awareness, like promotions and competitions.
Required qualifications
Bachelor's degree in Communications, Marketing, Business, Media or Public Relations;
At least 1-2 years of working experience in Marketing with high focus on social media marketing and digital media;
Solid knowledge of SEO, keyword research and Google Analytics;
Knowledge of online marketing and good understanding of major marketing channels;
Ability to multi-task and keep deadline in a fast-paced environment;
Knowledge of Armenian, Russian and English;
Positive attitude, detail and customer oriented with good multitasking and organizational ability.
Required candidate level:
Not defined
Additional information
Eligible candidates can go through the following link and send their CV. Only shortlisted candidates will be invited to the interview.
Please clearly mention that you have heard of this job opportunity on staff.am
Soft skills
Time management
Flexible
Share this job via your favorite social media channel.
#TeamBuilding
Աշխատանքում հաջողության հասնելու բանալին թիմերի ներսում համախմբվածությունն է։ Իսկ բիզնեսը, մեծ հաշվով, շահում է, երբ փոխկապակցված են աշխատում ներսի բոլոր ստորաբաժանումները։
Մեր գլխամասային գրասենյակի ոչ աշխատանքային #TeamBuilding-ը՝ հոլովակում։ 
#FastFamily 
View more
View Less
Benefits
Free language courses
Medical insurance
Free parking
Sport package
Staff referral program
Office sports and yoga zone
Contact details
Website http://www.fastcredit.am
Phone: +37410510000
Address: Norq Marash, Garegin Hovsepyan St 32/6, Yerevan, Armenia