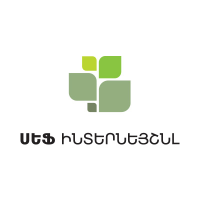 Ոսկերիչ Գնահատող /ք. Աբովյան/
Employment term: Permanent
Category: Banking/credit
Job type: Full time
Location: Abovyan
Job description:
Ոսկերիչ գնահատողը կատարում է ոսկու և ոսկյա զարդերի գնահատում համապատասխան Կազմակերպության ընթացակարգերի:
/en/oskerich-gnahatogh-k-abovyan
Job responsibilities
Համապատասխան կազմակերպության ընթացակարգերի ժամանակին իրականացնել հաճախորդի գրավ դրվող ոսկու, թանկարժեք զարդերի գնահատումը,
Կազմել Գնահատման Ակտ գրավ դրվող ոսկու, թանկարժեք քարերի և զարդերի արժեքի վերաբերյալ,
Գնահատված ոսկին, թանկարժեք զարդերը տեսակավորել և գնահատման Ակտի հետ միասին փաթեթավորել, փակել և կնքել,
Գնահատված ոսկով, քանկարժեք զարդերով և համապատասխան փաստաթղթով փակ փաթեթը փոխանցել կազմակերպության համապատասխան ստորաբաժանման գանձապահին,
Ապահովել կազմակերպությունը տեղեկություններով ոսկու և թանկարժեք զարդերի շուկայում էական փոփոխությունների վերաբերյալ։
Required qualifications
Ոսկու գնահատման փորձ,
Ֆինանսական հաստատությունում աշխատանքային փորձը առավելություն է,
Ոսկու հարգերի, թանկարժեք քարերի և զարդերի գնահատման մեթոդները և ճանաչելիության չափանիշները,
Թանկարժեք մետաղների և ոսկյա զարդերի շուկայի ընթացիկ վիճակը և զարգացման հակվածությունը,
Մասնագիտական կրթություն։
Required candidate level:
Mid level
Additional information
Ցանկացողները կարող են ուղարկել իրենց ինքնակենսագրությունները cvabovyan@sef.am էլեկտրոնային հասցեին։
Please clearly mention that you have heard of this job opportunity on staff.am
Soft skills
Customer/service oriented
Attention to details
Honest
Accuracy
Share this job via your favorite social media channel.
About Company
SEF International Universal Credit Organization LLC was founded in 1997 by WorldVision International, an international children-focused charity. In 2003, SEF International was licensed by the Central Bank of Armenia as a universal credit organization. SEF International serves its clients through 21 branches in all the regions of Armenia. The shareholder of SEF International UCO LLC is VisionFund International, the microfinance operation of WorldVision International.
 
Ինչպես գտնել աշխատանք 1 click-ով. ՍԵՖ Ինտերնեյշնլ ՈՒՎԿ Ծրագրի ղեկավար Անի Անանյանը staff.am նոր գործիքակազմի մասին
ՍԵՖ Ինտերնեյշնլ ՈՒՎԿ Ծրագրի ղեկավար Անի Անանյանը պատմում է՝
ինչպես են կիրառում staff.am օնլայն դիմումների կառավարման համակարգը համապատասխան մասնագետների հավաքագրման համար,
ինչ քայլեր է ձեռնարկում ՍԵՖ Ինտերնեյշնլ ՈՒՎԿ-ն լավագույն մասնագետների ներգրավման համար,
ինչքանով է կարևորվում հետադարձ կապը թեկնածուների հետ։
View more
View Less
Benefits
Medical insurance
Teambuilding and corporate events
Flexible working schedule
"Baby born" package
Day off
Company performance-based bonuses
Contact details
Website http://sefmicro.org
Phone: +37460613030
Address: Դավիթ Անհաղթ 23, 44/45, Yerevan, Armenia