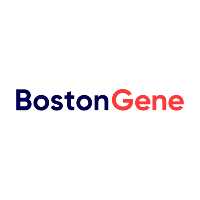 Project administrator
Deadline: 09 February 2023
Employment term: Permanent
Category: Product/Project Management
Job type: Full time
Location: Yerevan
Job description:
As a Project administrator, you will become a trusted partner for the Business in enhancing and implementing processes and solutions to enable BostonGene to make a difference. We offer a dynamic, inclusive, and international working environment with many opportunities for growth and development.
For more information about the company visit www.bostongene.com
/en/project-administrator-7
Job responsibilities
1. Maintaining a list of the company's projects together with the project teams;
2. In collaboration with the project manager and functional department managers:
2.1. Collection of data on the amout and distribution of employees (executors) by projects, % of participation of executors in each project;
2.2. Control of changes in the list of executors for projects;
2.3. Analysis of the current workload in each team;
2.4. Drafting of resource plan, calculation of additional resources needed for the projects.
3. Processing, analysis and consolidation of the received data;
4. Development of report forms, summary datasheets, presentations;
5. Participation in the operational work of the unit.
Required qualifications
1. Higher education (economics, management, mathematics, etc);
2. Expert knowledge of Google spreadsheets / Excel is a must;
3. Experience in administering a large number of projects simultaneously;
4. Negotiation skills and experience in the business correspondence;
5. Basic knowledge of biology / medicine will be a plus;
6. Advanced in Russian and English languages;
8. Responsible, consistent, initiative, team-player;
9. Ready for the office work.
Required candidate level:
Mid level
Additional information
Аpply online via staff.am and follow entire application process.
Professional skills
MS Excel
Google Suite
Soft skills
Critical thinking
Teamwork
Fast orientation
Share this job via your favorite social media channel.
About Company
BostonGene Corporation is pioneering the use of biomedical software for advanced patient analysis and personalized therapy decision making in the fight against cancer.
Our unique solution continuously aggregates the latest cancer research and clinical information from around the world. BostonGene's unique solution performs sophisticated analytics to aid clinicians in their evaluation of viable treatment options for each patient's individual genetics, tumor and tumor microenvironment, clinical characteristics, and disease profile.
BostonGene's mission is to enable physicians to provide every patient with the highest probability of survival through optimal cancer treatments using advanced, personalized therapies via sophisticated analytics and integration of scientific and clinical knowledge.
Benefits
Medical insurance
Flexible working schedule
Complimentary tea, coffee and refreshments
Free parking
Knowledge sharing culture
Business trips
Emotional & Mental Wellbeing Programs
No dress code
Staff referral program
Regular salary review
Professional Development Reimbursement
Global Business Travel Insurance
Contact details
Website http://www.bostongene.com/
Address: Meridian Exhibition Center, 1 Voskerichneri Street, Yerevan 0015, Yerevan, Armenia