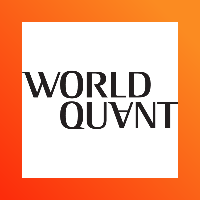 Quantitative Research Intern
Employment term: Internship
Category: Data Research/Analysis
Job type: Other
Location: Yerevan
Job description:
WorldQuant develops and deploys systematic financial strategies across a broad range of asset classes and global markets. We seek to produce high-quality predictive signals (alphas) through our proprietary research platform to employ financial strategies focused on exploiting market inefficiencies. Our teams work collaboratively to drive the production of alphas and financial strategies – the foundation of a balanced, global investment platform.
WorldQuant is built on a culture that pairs academic sensibility with accountability for results. Employees are encouraged to think openly about problems, balancing intellectualism and practicality. Great ideas come from anyone, anywhere. Employees are encouraged to challenge conventional thinking and possess a mindset of continuous improvement.
Our goal is to hire the best and the brightest. We value intellectual horsepower first and foremost, and people who demonstrate an outstanding talent. There is no roadmap to future success, so we need people who can help us build it.
The Role: Research is at the core of WorldQuant. Through rigorous exploration and unconstrained thinking about how to apply data to the financial markets, our researchers are in constant search of new alphas. Researchers at WorldQuant employ tested processes seeking to identify high-quality predictive signals that we believe are undiscovered by the wider market. These signals are mathematical expressions of data that are used as inputs in our quantitative models.
WorldQuant is seeking an exceptional individual to join the firm as a Quantitative Research Intern. The person must have a strong understanding of the investment research process to create computer-based models that seek to predict movements of global financial markets. While prior finance experience is not required, a successful candidate must possess a strong interest in learning about finance and global markets. Candidates will have a research scientist mind-set; be a self-starter, a creative and persevering deep thinker who is motivated by unsolved challenges.
/en/quantitative-research-intern-1
Job responsibilities
Building quantitative models of financial markets
Performing analysis of financial datasets
Exploring academic literature on mathematical finance
Required qualifications
Job Requirements:
4th year of studies or higher (including MSc and PhD students) from a top university in a highly analytical/quantitative field, such as: Mathematics, Computer Science, Physics, Economics, Finance or similar
Research mind-set: being a deep thinker, creative, persevering, smart, a self-starter, attentive to detail, etc.
Demonstrated ability to program in C++ and/or Python
Willingness to learn about worldwide financial markets
Knowledge of English (B2 level or above)
Strong work ethic
As a plus:
Participant of International or regional Mathematics/Programming/Economics/Physics Olympiads
Strong record of academic achievement (such as scientific publications, conference presentations, grants or awards)
Unique opportunity:
To understand the connections between advanced mathematical, computational and machine learning methods, and the modern financial industry
Potential to be considered for a permanent position after graduation, based upon internship performance (among other factors)
To work with world-leading researchers in a friendly and collegial environment
To learn from who sits next to you!
What We Offer:
Dynamic work without routine in a leading international company
Competitive compensation package
Healthy work-life balance support (flexible start of working day)
Regular team building, competitions and corporate events
Monthly team lunches
Culture of continuous learning: online courses, trainings, invited speakers
Coffee, fruits & snacks in the office!
Stages of our Recruitment Process:
CV review;
Tests (Math and Programming);
3 interviews (in case of successfully completed tests);
3 more interviews (in case of successfully completed previous stage interviews);
Decision.
Required candidate level:
Not defined
Additional information
Position based in Yerevan, Armenia.
Interested and qualified candidates please send resumes to WQArmeniaRecruitment@worldquant.com 
Please clearly mention that you have heard of this job opportunity on staff.am
Professional skills
Analytical thinking
Mathematics
Financial Mathematics
Share this job via your favorite social media channel.
About Company
WorldQuant is a global quantitative asset management firm with over $7 billion in assets under management. Founded in 2007 by Igor Tulchinsky with the belief that talent is global, but opportunity is not, WorldQuant has more than 850 employees spread among 23 offices in 13 countries. WorldQuant seeks to get to the future faster, guided by the principle that there are an infinite number of insights to discover. The firm develops and deploys investment strategies across a variety of asset classes in global markets. For more information on WorldQuant's philosophy and culture, please visit www.worldquant.com.
Careers
WorldQuant seeks to get to the future faster, guided by the principle that there are an infinite number of insights to discover.
View more
View Less